Away from first-team duties for a minute, Darren O'Dea and Stephen McManus' Celtic side are set to face East Kilbride tonight in the Lowland League.
The young Hoops currently sit in 11th place in the league after two wins and a draw from their first six fixtures. But East Kilbride boss, Mick Kennedy, is not underestimating Celtic and has praised the youngsters for their style of football.
Kennedy said [Daily Record], "It will be an open, attacking game of football and a good spectacle. I'm looking forward to it but I am so aware of their quality.
"They are so quick in transitions and, as you would expect, they have got loads of legs and energy in the team. They have had a bit of a slow start in the league but I think the challenge for the B teams is that they will have a really strong side for a couple of years, then kids move on.
"I think this Celtic team is at a transition stage where they are working with a younger group again, who are just starting out. I think we will find they are a wee bit more inconsistent this year because they are a young age group but, on their day, I have no doubt they are capable of beating anybody.
"They are a fantastic young side."
The young Celts have talent all through the squad
As Kennedy says, this team are going through a transitional phase but they still do have some excellent young talent within the ranks.
Rocco Vata has been in great form for the youngsters and has scored five goals in four outings already this season.
MORE CELTIC STORIES
Between the sticks, we have Tobi Oluwayemi. Although he is currently injured at the moment he is an exciting prospect at the club.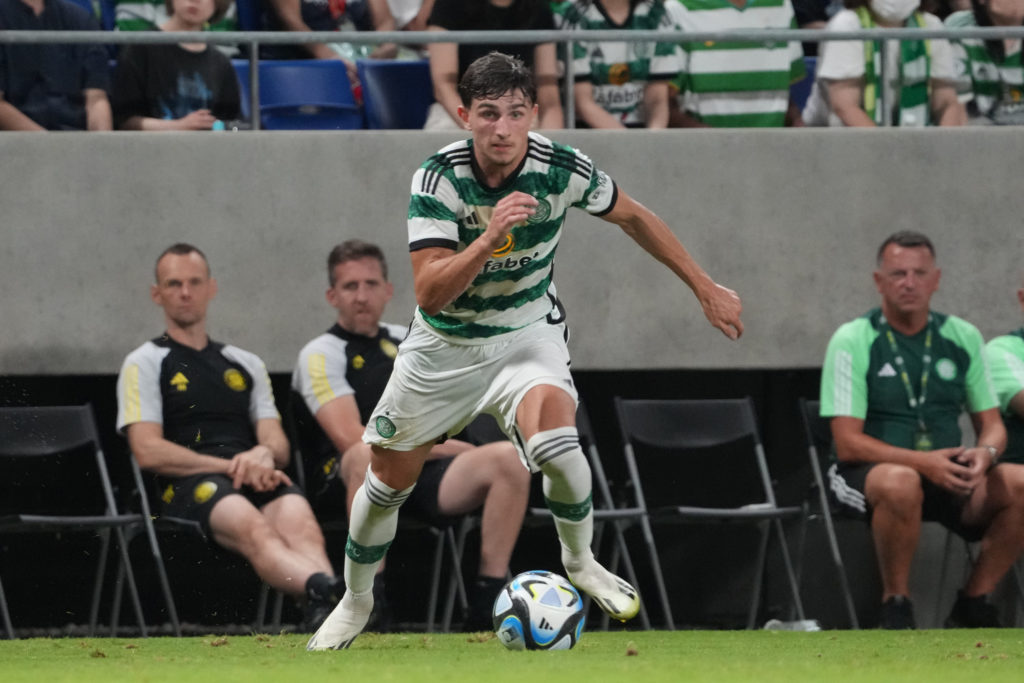 Then we have young defenders Dane Murray and Mitchell Frame. Both are highly rated at the club and whilst Murray is still recovering from surgery, there are high hopes for the youngster.
Midfielders, Bruno Davidson and Daniel Kelly are well thought of as is, despite his long term injury, young Joey Dawson up front. And let's not forget we have Bosun Lawal, Ben McPherson and Ben Summers all out on loan.
The future looks good for Celtic in terms of young talent being developed at the club. All we need now is to see those youngsters take the next step up into the Celtic first team.
In other news, Why Celtic are not firing on all cylinders under Brendan Rodgers; Charlie Mulgrew nails it
Related Topics