There are a few things we know for sure about Celtic striker Giorgos Giakoumakis.
For one thing, he can score goals. 2 in his last 2, as well as a goal on his debut, suggest his prolific nature when he's fit and has opportunities. Secondly, it's taken a while for the latter to happen, and did extra work over Christmas and New Year.
Third, is that he loves getting himself around the pitch. Giakoumakis could be seen here there and everywhere against Hearts, doggedly attempting to win the ball back. Or, he was amongst the first to defend his teammates when any of several flash-points erupted.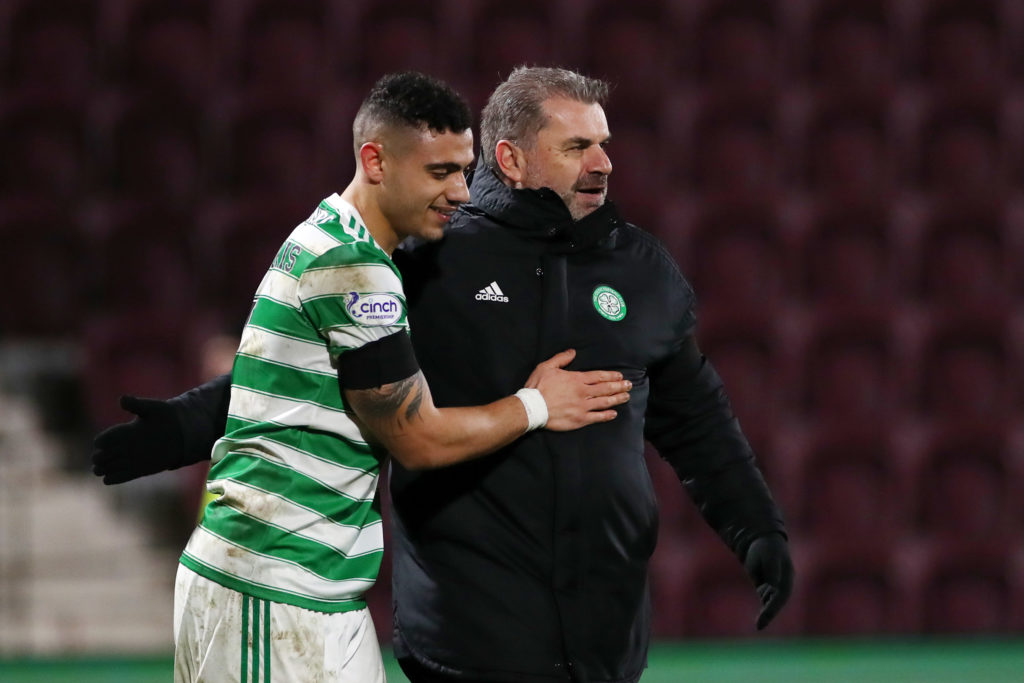 Tall, well built and with physicality on his side, Giakoumakis could actually be forgiven for taking it a bit easier given his injury woes. But he sounds as if he absolutely loves the physical aspect of Scottish football.
Having taken a couple of questionable challenges in recent games, Giakoumakis was asked about the more combative elements of the game in Scotland. He said [Celtic FC]: "Yeah, it's quite physical, the game here in Scotland.
MORE CELTIC STORIES
"The pace is really fast, the rhythm is really fast. But for me, it's one of my strong points as a player. I try to use my strength, I try to use my body. Also I try to use my physical abilities.
"I think it's something that makes me feel comfortable in this league."
Celtic striker Giorgos Giakoumakis is more than happy with combative Scottish top-flight
Given the headlines about refereeing and horrible tackles we've seen today, and all season, it's good to know we have players who are more than up for the fight.
Giakoumakis is very much of that category. He has the physical tools to cause problems. He's tenacious, has seemingly endless stamina and the hunger to make a real difference. That's true of so many players Ange Postecoglou has brought in, they don't shirk from the rough-and-tumble of the Scottish game.
The Greek striker, rightfully, is getting his praise just now. After two consecutive starts and two goals, he deserves it. It was sad to see him being doubted after just his second game for Celtic, when he missed a penalty against Livingston.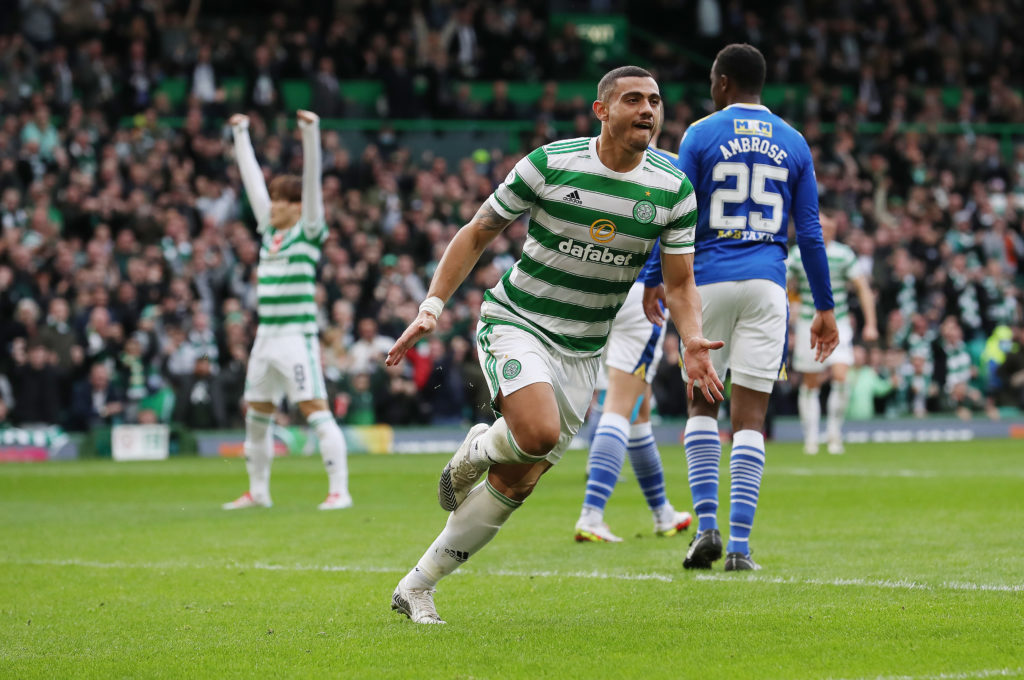 The guy can score goals in bunches, and from how he speaks and acts, the club means a lot to him. This opportunity is a significant one for him; he can cement a spot in the Greece squad and play at a very decent level. It's no wonder he came here, and why Ange Postecoglou was so keen on him.
He definitely gives the Celtic forward line something different, and he may be utilised for more specific scenarios in the future. But for now, he's fit, he's determined and he's going to use his physical frame to his advantage.
Defences across Europe and now in Scotland know how dangerous a proposition that can be.
Read more: Ange Postecoglou answers question on Albian Ajeti's Celtic future
Related Topics