Peter Grant wasn't happy with Ally McCoist for his comments about Celtic's win against Rangers at Ibrox.
Speaking to Celtic boss Brendan Rodgers on Wednesday, the former Rangers striker claimed that the Glasgow derby was 'bang average'.
But Bhoys legend Grant thinks that McCoist should be selling the Scottish game better than that, as well as how he is being 'disrespectful' towards Celtic, as he told Go Radio.
In truth, Rodgers, in a conversation with the pundit on talkSPORT, didn't disagree and highlighted how these types of matches perhaps bring out that cagey nature because of the immense pressure both teams are under.
And given that Kyogo fired the champions ahead in the first half, then the heat for Michael Beale's side in the Ibrox kitchen only increased after that, so that's probably why the game lacked the quality McCoist was looking for.
Either way, after hearing those comments on the radio, Peter Grant was sure to respond with a blunt message.
"I was quite surprised with Ally's comments, to be honest with you," said Grant. "The fact that he said it was a poor game or something. I'm not saying those were the exact words.
MORE CELTIC STORIES
"He is trying to sell the Scottish game. I thought for a Celtic-Rangers match, the games are always so intense. It's the one game that you don't care how you play.
"But I thought it was disrespectful from a Celtic point of view because, in that period, when they knocked the ball about. They tried to play themselves out of difficult situations. No supporters in a cauldron. I thought they handled it really, really well. A lot of young players, in the fact that they are playing in a Celtic-Rangers match.
"All-round, and I am talking from a Celtic perspective, I know with Rangers there was a lot of criticism."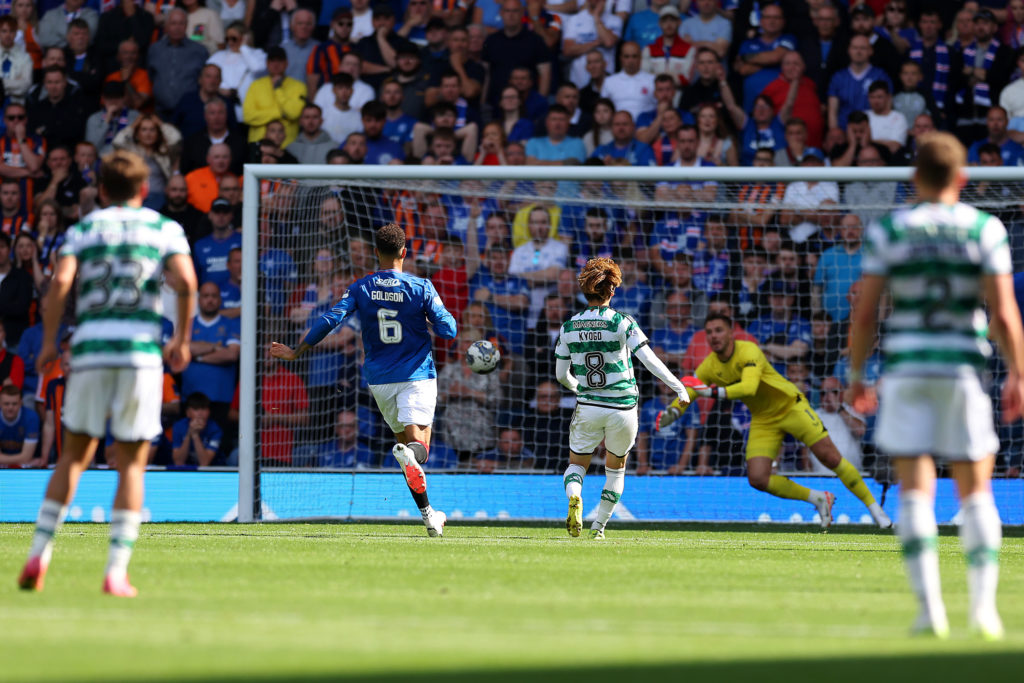 Too much pressure
At a minimum, if you don't win your own battles, the first balls, the second, the loose ball or defend your own penalty area, then you are going to get nothing but pelters from the fans.
Sometimes, it isn't a surprise that there isn't a free-flowing nature to these games because of the huge pressure on each team's shoulders.
But sometimes you need the other side to show some quality because Celtic did their part at Ibrox, whilst their rivals got booed during and after the game.
Related Topics