Irish defender Liam Scales got quite the cushy introduction to life at Celtic on Thursday night.
Tall, sturdy and dynamic, the ex-Shamrock Rovers man looked tidy on the ball, and surprisingly quick. He was there to cut out any semblance of an attack from Raith Rovers, before moving the ball on with urgency.
With Celtic assessing their options, it's very possible that we might get a third different left-back starting in consecutive matches. Bolingoli was impressive against Livingston, and Adam Montgomery was his typically exciting self against the Fifers in midweek.
But if Scales is a long-term option for Celtic, then it's well worth putting him in against Dundee United tomorrow.
It's taken a little while for the ex-Shamrock Rovers man to get up to speed. But in a very decent first half-hour, he had fans clamouring for more.
It makes tactical sense, too. Fine, Bolingoli is as good value to start, but his future at the club still seems in some doubt. He's not registered for European action either [UEFA].
Scales, meanwhile, is. And with the squad stretched as it is, it probably makes more sense to have Montgomery on the bench. Without James Forrest or Mikey Johnston, our options on the flanks are hardly inspiring.
Liam Scales starting for Celtic against Dundee United tomorrow makes total sense
Much depends on how Ange Postecoglou feels about his left-back choices, of course. Without Greg Taylor, there's no stand-out number 1 amongst Scales, Montgomery and Bolingoli, clearly.
That's not a bad thing; they're all very decent players. Bolingoli could still resurrect his career at the club, and his display against Livingston showed promise.
In terms of momentum, though, giving Scales 90 minutes in the Scottish Premiership before the mammoth task of Bayer Leverkusen on Thursday reads – on paper at least – as the wisest choice.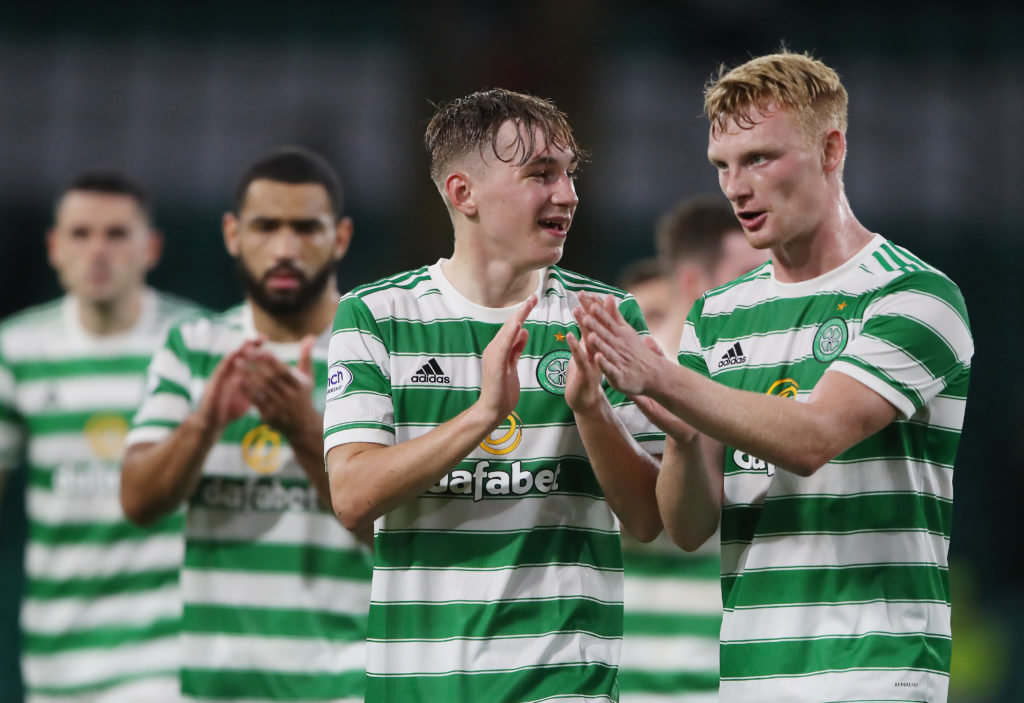 If he's able to perform as he did on Thursday night against better opposition, then it gives the manager a real boost.
That's the key thing, here: better opposition. Because, with all due respect to Raith Rovers, Scales needs to shine in tougher tests, so Postecoglou can get a proper scope of how well he's progressing.
Tomorrow's line-up is going to be interesting for a variety of reasons. There are choices to be made all over the park, after all.
But it's Postecoglou's choice on the left of defence that holds a lot of allure. For what it's worth, we think Scales deserves a proper opportunity in front of the Celtic faithful to show what he can do over 90 minutes.
Read more: Jota hails impact of teammates after hot start to life at Celtic
Related Topics