Celtic remain on course to move clear at the top of the Scottish Lowland Football League table after a 3-0 away win against Si Ferry's Open Goal Broomhill.
Striker Joey Dawson scored his third brace in as many matches, with Adam Brooks also finding himself on the scoresheet. Brooks was instrumental in the win, not only netting but setting up both of Dawson's first-half goals.
Celtic now sit in second place on 48 points in the division, one point behind league leaders Spartans. Crucially, however, the youths have two games in hand and it's in their grasp to push towards a title win.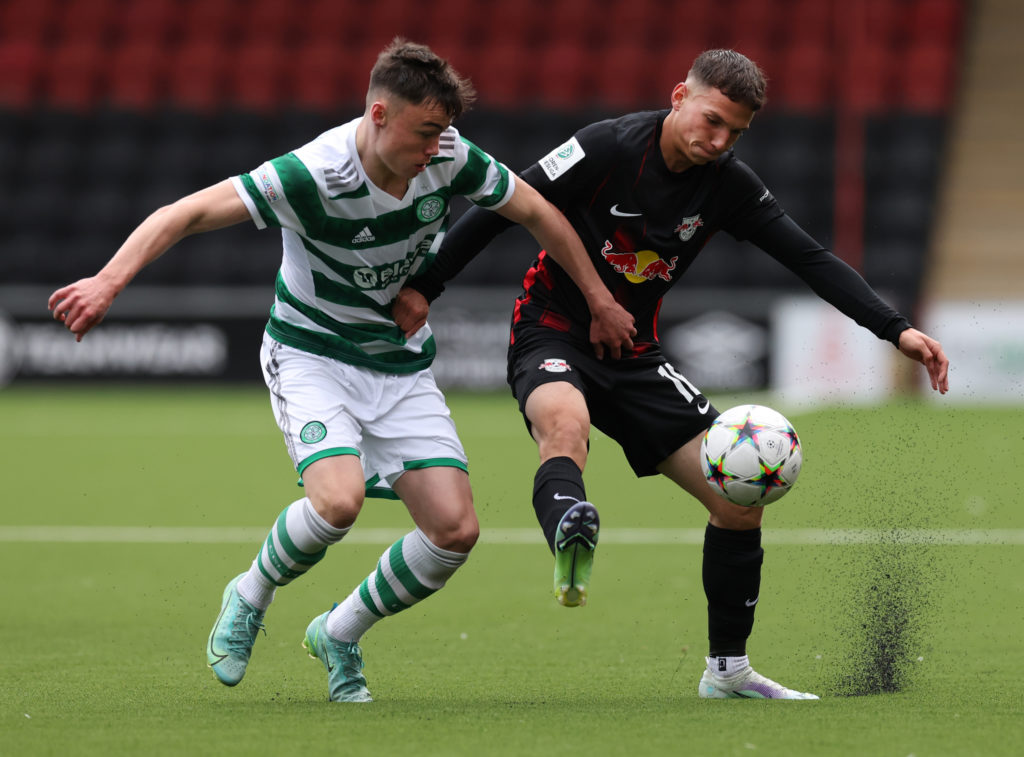 They've won five of their last six league matches, including a rousing 5-2 victory over rivals Rangers at Celtic Park. It's a turnaround from early season form in the midst of a heavy schedule across multiple competitions.
Darren O'Dea was a happy man after the match, telling Celtic TV: "It was brilliant. We're usually pretty tough with them, we hold them to high standards and more importantly they hold themselves to high standards and they reached them today.
"The game started in a pattern where they tried to frustrate us. We broke it down and we looked slick, playing with real energy and quality. Credit to them, the players were fantastic and deserved to win."
MORE CELTIC STORIES
Celtic B now have an interesting set of fixtures ahead, north and south of the border.
Lowland League matches against Gala Fairydean, Tranent Juniors and East Kilbride sandwich trips to Wolverhampton Wanderers, Leicester City and Blackburn Rovers in the Premier League International Cup, with a place in the quarter-finals up for grabs.
All of that will be a further test of their consistency in levels, but that's exactly what we want in their development this season.
Hopefully, the fine form can continue!
In other news, Ange Postecoglou speaks out after object thrown at Celtic star in Ibrox derby.
Related Topics