The Celtic club owners are a collection of shareholders with Dermot Desmond in control of the majority stake. The Irish businessman first bought into the Glasgow giants back during 1994.
The Celtic Park natives have been a public limited company since 1994 when former owner Fergus McCann gained majority control. He later sold off his stake in 1999, with there now a combined 10 investors financing the Premiership club's bid to add to Celtic's long list of trophies.
When did Dermot Desmond become an owner of Celtic PLC?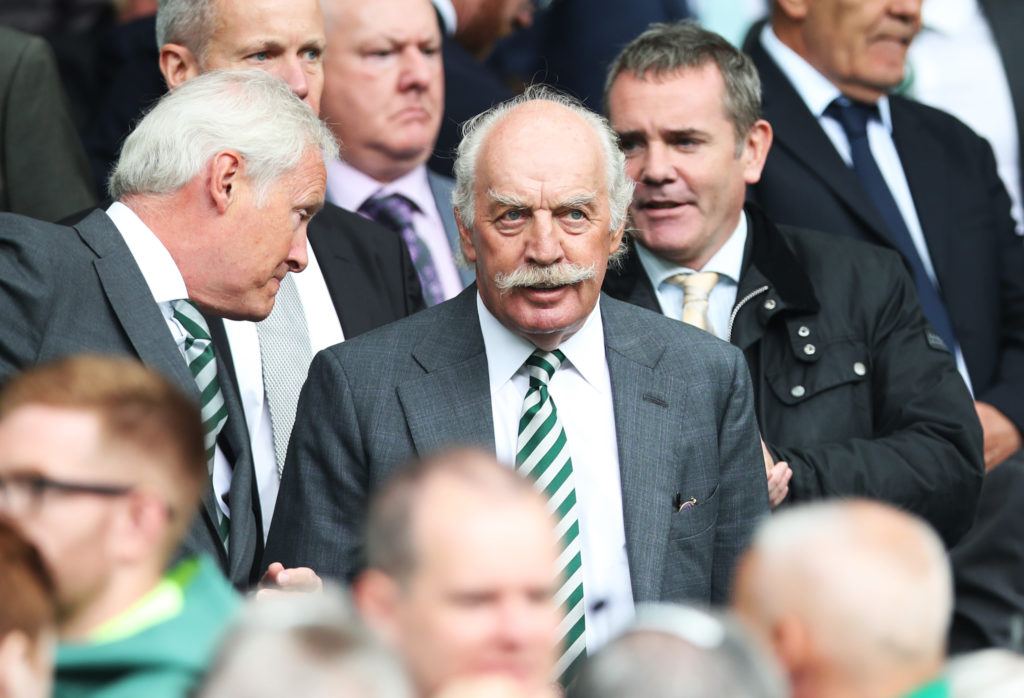 McCann ended one family's century-long ownership of Celtic as he and Brian Dempsey led a consortium in buying the club in March 1994. The Bhoys were rooted in debt at the time of the coup with the Bank of Scotland threatening receivership as their overdraft reached £9m.
One of McCann's first acts in control of 50% of the shares in Celtic was to publicly list stakes. Desmond secured a mixture of preference and ordinary shares as part of the share issue for £4m. He also paid a further £8m in September 1999 when McCann put his stake up for sale.
The £8m investment made Desmond the majority owner in Celtic with 20% of the shares, up from 14%. Desmond also underwrite £10m of a £15m share issue in October 2005. It was set up to raise cash needed to build Celtic's Lennoxtown training ground and also reduce debts.
Today, Desmond has 34.7% of the shares in Celtic PLC to be the majority stakeholder. He also has a seat on the club's board of directors as a non-executive director. The Irish businessman was first appointed to the Bhoys' hierarchy in May 1995 and is the longest-serving member.
Who else owns shares in Celtic PLC?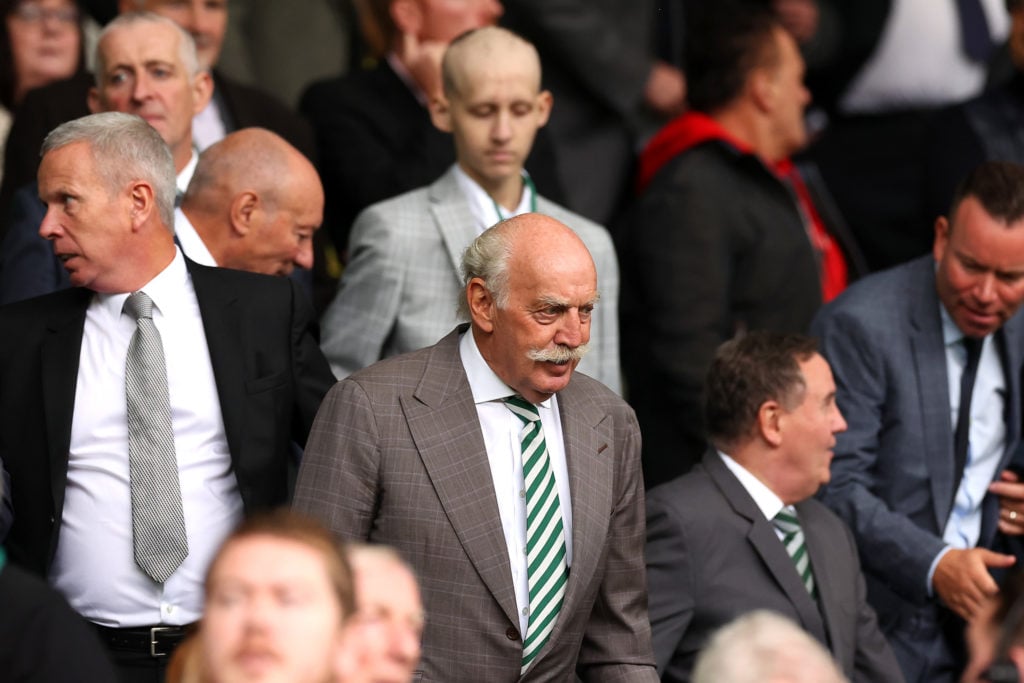 Desmond is just one of 10 shareholders making up the Celtic club owners with Chris Trainer the next-biggest owner in the club. The advertising guru controls a 10.9% stake in the Glasgow team, while James Mark Keane owns a 6.25% stake, Lindsell Train owns 5.7% of the shares and Tom Allison has 3.5%.
There are also a number of minority owners in Celtic PLC who all control less than 2% of the shares in the Celtic Park natives. These are Banque Lombard Odier & Cie SA, Peter Lawwell, Ninety One UK, Aviva Investors Global Services and Hargreaves Lansdown Stockbrokers.
What have Celtic won since Desmond invested in the club?
Celtic are one of the most successful football clubs in Scotland and have enjoyed an array of titles since Desmond first invested in owning the club. The Bhoys have so far secured 17 top-flight trophies, 11 Scottish Cup titles and 12 League Cup winners' medals since March 1994.
What other sports franchises does Desmond own?
As well as owning the controlling stake in Celtic, Desmond is a 35.4% co-owner of Mountain Province Diamonds Inc. He has also previously owned London City Airport but sold it to a US consortium for £750m in 2006. The businessman only spent £23.5m for the airport in 1995.
How much is Dermot Desmond worth?
According to Forbes, Celtic owner Desmond has a net worth of $2.2bn (£1.7bn) as of today. His recent net worth has only been higher back in 2018 when it peaked at $2.3bn (£1.8bn).