Brendan Rodgers has shared his thoughts on the two red cards Celtic suffered against Feyenoord.
It was a disappointing start to our UEFA Champions League campaign as we went down to a 2-0 defeat against the Eredivisie winners.
The first half was very even with the hosts netting right before the break. In the second period, we capitulated with both Gustaf Lagerbielke and Odin Thiago Holm seeing red.
It was the Scandinavian pair's first experience of the Champions League group stage, and Rodgers reckons they will learn from the dismissals that he has no issue with.
"It's just inexperience to me at this level," he told Celtic TV. "We were in control of the situation and Gustaf's just got to get his body there and let it run through to the keeper rather than get in the fight.
"That's just inexperience, and it was the same with Odin. He's a fantastic young player but he'll learn at this level, no matter how committed you are, you can't go to ground.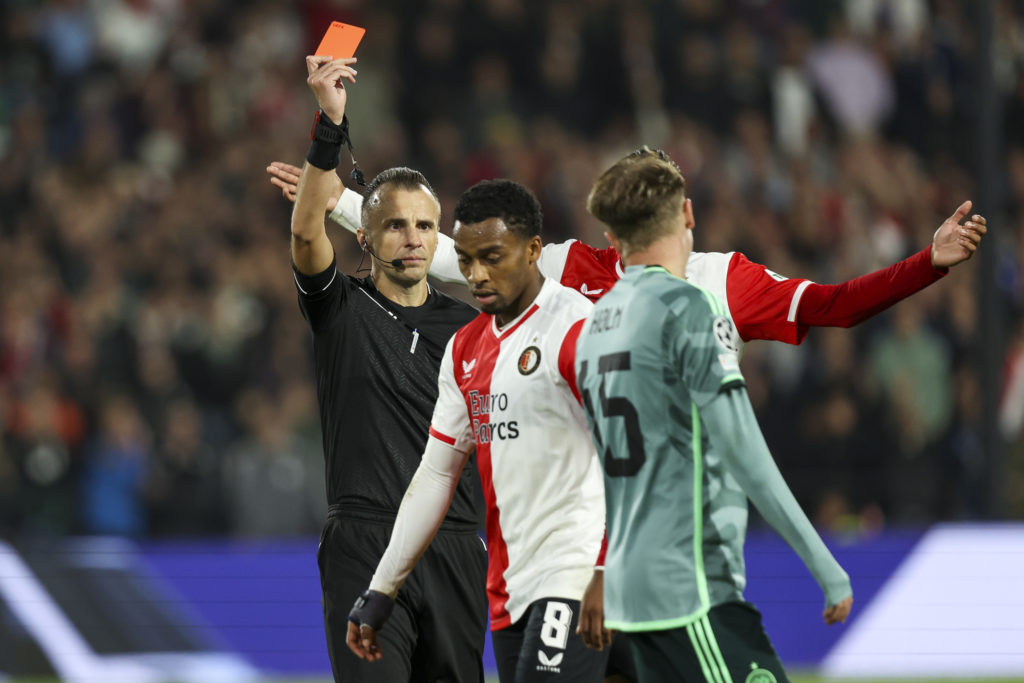 MORE CELTIC STORIES
"At the time I thought it was harsh. Watching it back, his studs were up and unfortunately, he had to go, which put the team in a really difficult situation."
So Rodgers clearly thinks both were red cards, despite his opinion changing from the initial viewing in Holm's case. The Norwegian's tackle is the kind of one that is almost always a red card these days. While not trying to injure his opponent, he will need to learn from that kind of ill-discipline in the future.
Lagerbielke's penalty concession is perhaps more debatable, although he did needlessly give the referee a decision to make. After getting away with an error in our win at Ibrox, the Swede has plenty of work to do.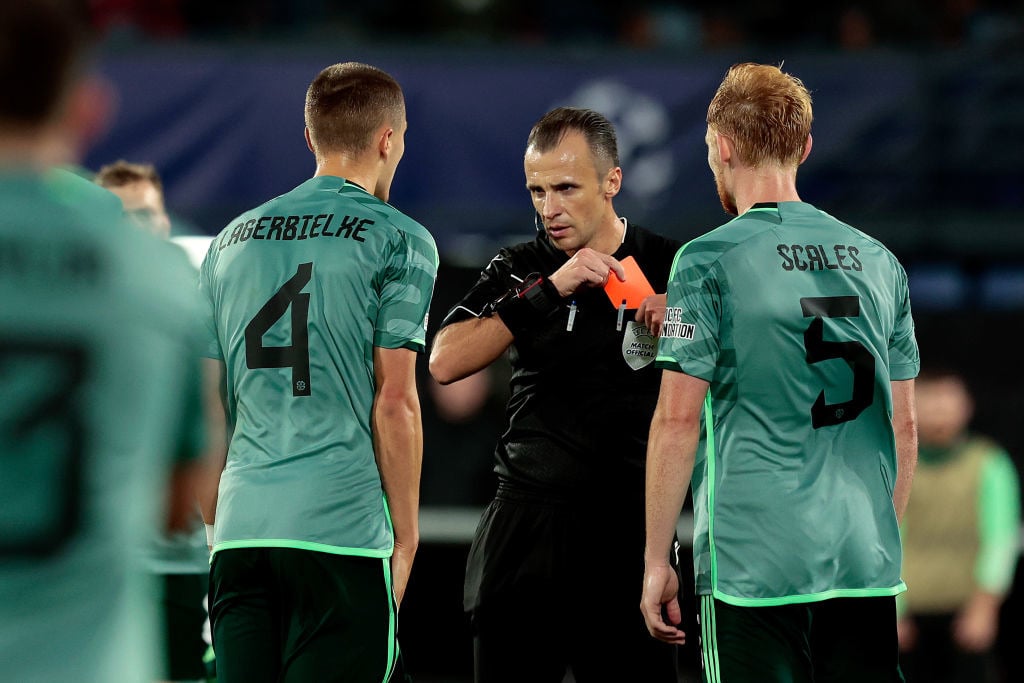 The De Kuip encounter would have been a bruising one for this Celtic side. It was only 2-0 but could have been four or five, with Feyenoord missing a penalty and having two goals narrowly ruled offside.
We matched them for the first half, which makes the capitulation after the break harder to understand. Perhaps it is just evidence of a young team finding their feet at this level.
In other news, 3 things we learned as Celtic lose to Feyenoord
Related Topics