The referee for Tuesday night's Feyenoord vs Celtic clash managed to get a big reaction out of Ally McCoist last season.
It's a big evening for Celtic as we begin our UEFA Champions League group stage campaign with a testing trip to take on the Dutch champions.
European football's premier club competition has plenty of appealing perks, from the pre-match anthem to the media-friendly training sessions prior to matches. Being refereed by the best in the continent is another nice bonus.
Bosnian official Irfan Peljto will be in charge of the De Kuip clash. He will be assisted by compatriots Senad Ibrisimbegović and Davor Beljo, while Miloš Gigovic is the fourth official. Ivan Bebek (Croatia) is on VAR duties, assisted by Alper Ulusoy (Turkey). (UEFA)
While Peljto has never refereed a Celtic match and is therefore not likely to be a familiar name to many of you, he has taken charge of some tasty fixtures recently.
The 39-year-old was the referee for the Euro 2024 qualifier between the Republic of Ireland and the Netherlands earlier this month. He took charge of two Champions League group stage matches last season, and four in the Europa League, including the meeting between our Group E rivals Feyenoord and Lazio in Rotterdam. (Transfermarkt)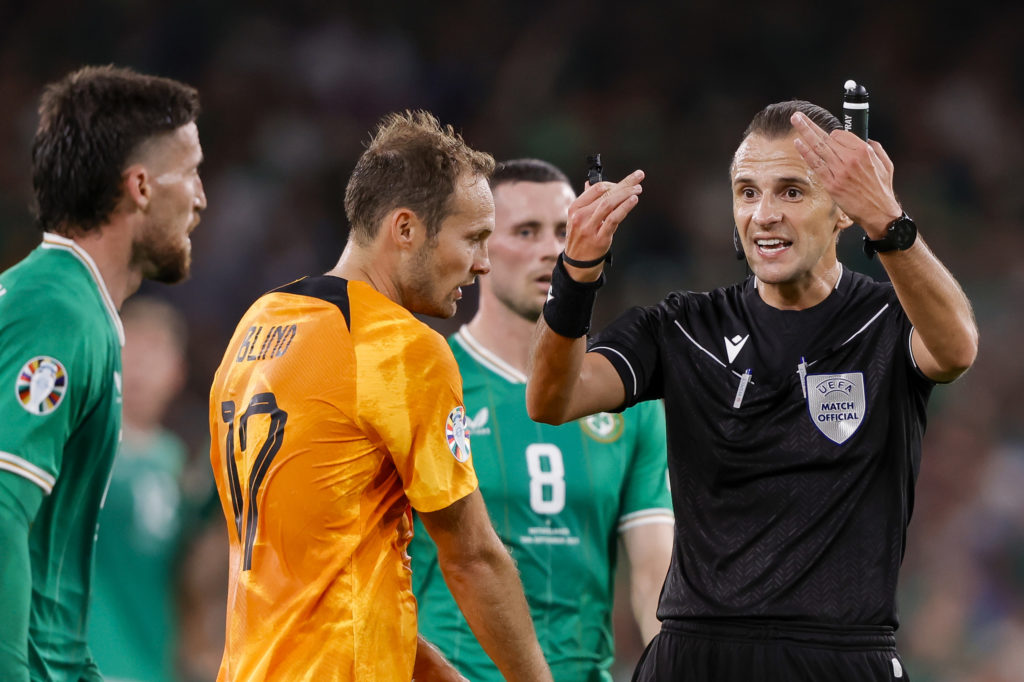 MORE CELTIC STORIES
He also led the Champions League qualifier between Union Saint-Gilloise and Rangers in August 2022. The Belgians won that match 2-0, with their second goal arriving courtesy of a penalty kick given for a handball by Connor Goldson. Yes, you read that correctly.
The decision, awarded by Peljto after a VAR check, caused a fair bit of drama. Just ask Ally McCoist.
"It was really concerning, very poor performance but the penalty decision is absolutely shocking," McCoist said on talkSPORT at the time.
"It was an absolutely terrible decision – as bad as Rangers' performance. That's what really annoys me about VAR. Are these people for real? You're looking at it and who in their right mind thinks that's a penalty?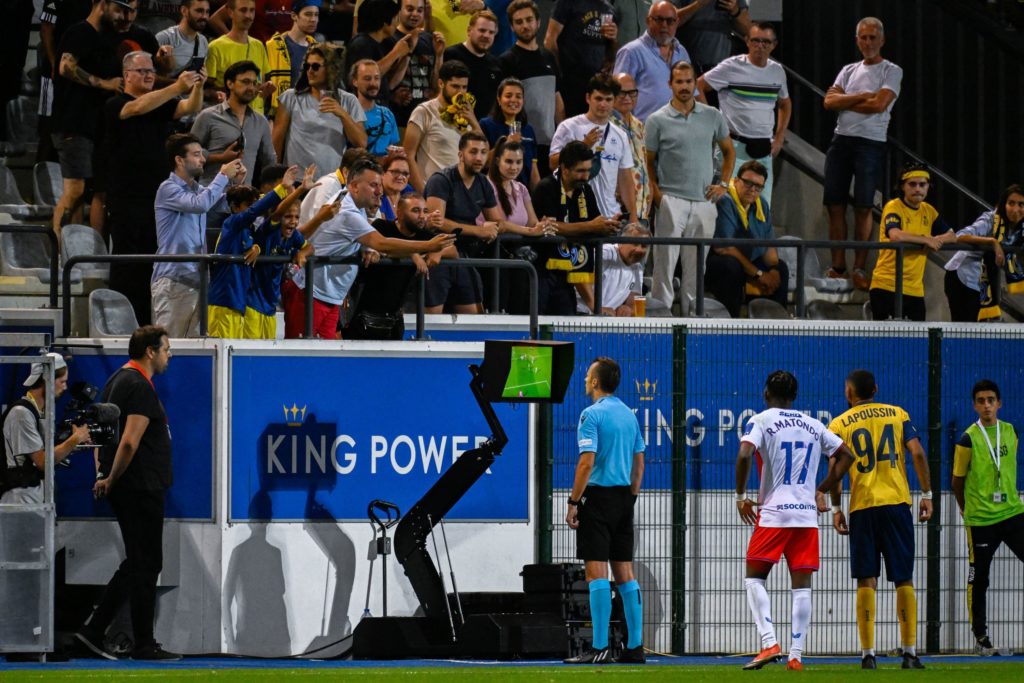 "It baffled me, absolutely baffled me. I don't want to take anything away from the result and performance, which was poor and I don't have a problem with the actual result.
"But that decision? Come on. You're sitting looking at it on a monitor. If he'd seen it in normal time and given it, I'd have given him a bit more space and leeway. But when you go over to a monitor and look at it, and still give it."
So it's fair to say that McCoist isn't Peljto's biggest fan. Having rewatched the footage I have to agree… with the Bosnian official. It was a stonewall penalty in my unbiased view.
All joking aside, we'll be hoping for a solid performance on Tuesday. But if he wants to further endear himself to the Celtic support…
In other news, Feyenoord boss cuts through Celtic and Rangers myth
Related Topics