Celtic come first and last, always, for the majority of supporters. Different people come and go at the club, life goes on and the constant is the fans themselves. But that doesn't mean we can't enjoy the successes of those who have positively shaped our lives as supporters.
One such man is Ange Postecoglou, who delivered enormous success at Celtic from a position of crisis, ultimately winning a superb and dominant treble of trophies last season.
And the Australian has started well since joining Tottenham Hotspur, becoming the talk of the English Premier League and winning plaudits for the job he is doing in London.
Postecoglou remains humble though and when it transpired he was nominated for a FIFA coaching award as a result of his success at Celtic, the former Bhoys boss was quick to put the focus on the club and insist he was just a figurehead for a whole group of people who delivered so strongly in Scotland.
He said [Football Scotland]: "Yeah, for the FIFA nomination I'm fairly humbled. But I'm just pleased that it's recognition for a great group of people that I worked with, staff and players and everyone involved at Celtic, the fans.
"It's just great recognition for the club. It's a great club and sometimes its achievements get diminished because people sort of look down on the league. But I think anytime you win a treble – we did that last year in the best possible manner, we won the league and beat Rangers in both the cups, it wasn't easy by any stretch.
"And I just think it's great recognition for the football club. I'm just the frontman but I'm really pleased that the football club gets the recognition it deserves."
MORE CELTIC STORIES
Postecoglou is a man who believes in himself and his ability, but he so often ensures that those he works with be recognised for the success he helps inspire.
The hype levels around Ange in England increased this weekend too. Not only did he win the English Premier League manager of the month award, but his Tottenham Hotspur side displayed the classic hallmarks of his management style with a last-gasp comeback win at home to Sheffield United.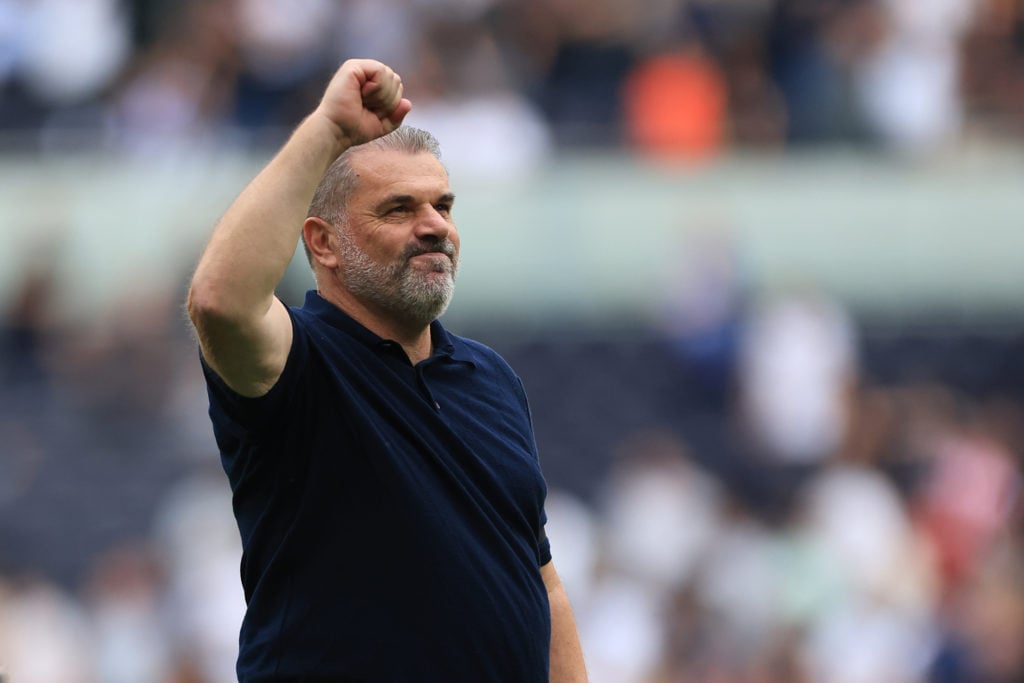 The Spurs fans have quickly fallen in love with the Australian and the scenes at their stadium when Dejan Kululevski fired home a later winner were very reminiscent of similar moments up here.
Postecoglou's side remain undefeated in the league after five matches and sit second top on 13 points. It's enjoyable to see him hit the elite stage with such force. Hopefully, it can be maintained.
In other news, Kenny Dalglish says Celtic hero is ready to "explode" onto UEFA Champions League scene.
Related Topics