Callum McGregor is a vital presence in the Celtic team, who won't accept the recent results or mediocrity from his teammates.
That's the verdict of Celtic boss Ange Postecoglou, speaking ahead of tomorrow's meeting with out-of-form Aberdeen at Pittodrie.
McGregor, unusually by his standards, has missed a recent run of games. Form has slipped in his absence, with losses to Real Betis and Livingston, and a draw with Dundee United.
Celtic did pick up a win without him, against Raith Rovers in the Premier Sports Cup. But the captain's presence will make all the difference in both the dressing room and on the pitch, according to Postecoglou.
The Celtic boss said [Celtic FC]:
"Getting Cal back will help because he's one that won't accept what's going on at the moment.

"But if you look at that starting line-up, there are a lot of guys who are just beginning their Celtic careers. And I think, having someone like Cal out there, making them understand what's expected at this football club in terms of consistent performances and consistent results will help us on Sunday."
It's impossible to argue Callum McGregor won't make a difference to Celtic
Versatile midfielder Callum McGregor has been integral to Ange Postecoglou's system.
MORE CELTIC STORIES
Without him, the combination of Tom Rogic and David Turnbull just hasn't worked.
Having an energetic number 6 who can bomb up and down the pitch takes immense pressure off Rogic and Turnbull. With McGregor, who takes on enormous responsibility, the midfield around him has more license to create.
When McGregor's out, neither Soro nor McCarthy seemingly have the same attributes. Soro has the engine, but not the distribution. McCarthy, on form, could play an inch-perfect pass to a different postcode. But he doesn't have the same pace and quickness of McGregor.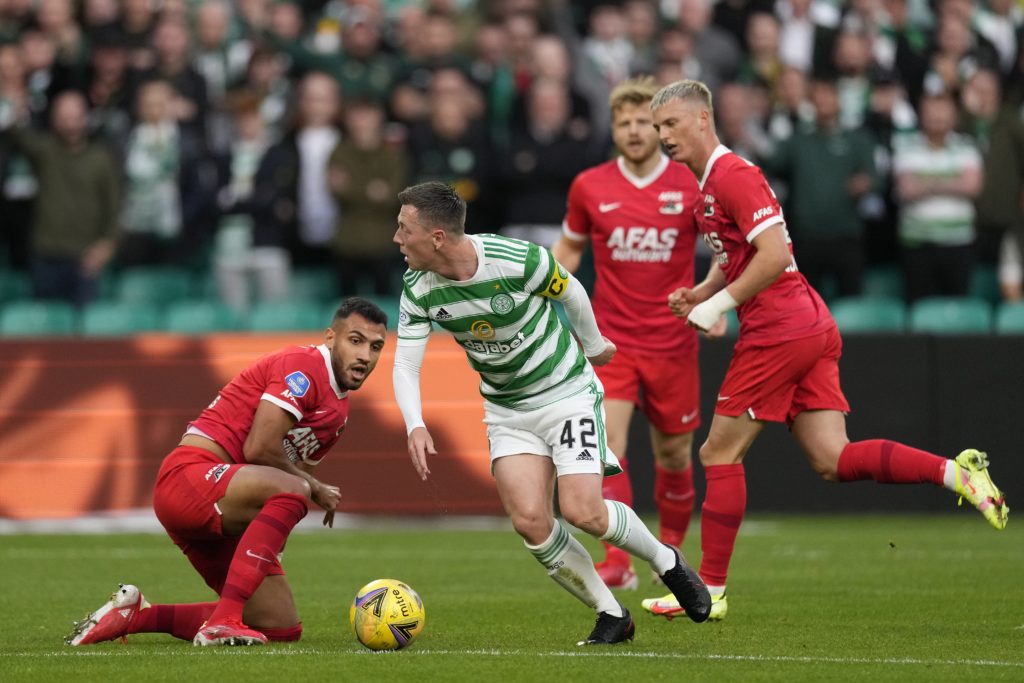 Postecoglou's right; McGregor makes a huge difference. And while players like him don't come around often, it's probably prudent of the Celtic hierarchy to plan on bringing in an alternative, on the occasions McGregor can't play.
Box-to-box marauders with seemingly endless energy are a rare breed. But McGregor can't be relied upon to do everything. Years prior, McGregor had Brown to help out. That's no longer the case.
That's tactically speaking. Mentally, the impact of McGregor on the players around him is obvious. Ange is bang-on; a winner like the captain won't accept defeat.
Read more: Aberdeen boss Stephen Glass believes he can exploit Celtic system
Related Topics