Celtic captain Callum McGregor is welcoming the presence of supporters vs Rangers at Ibrox on Sunday, even if the away crowd won't quite be at the levels he's enjoyed in the past.
Rangers have handed Celtic just 700 briefs for the pivotal derby this weekend.
The number is so paltry that plenty of supporters argued that Celtic would be better off refusing to put them on sale and seeking a ticket allocation in line with the one Borussia Dortmund received recently. I was one of them.
However, forgotten in that argument is the impact it would have on the team. It's not easy going to Ibrox. It's made much harder if there is absolutely zero support.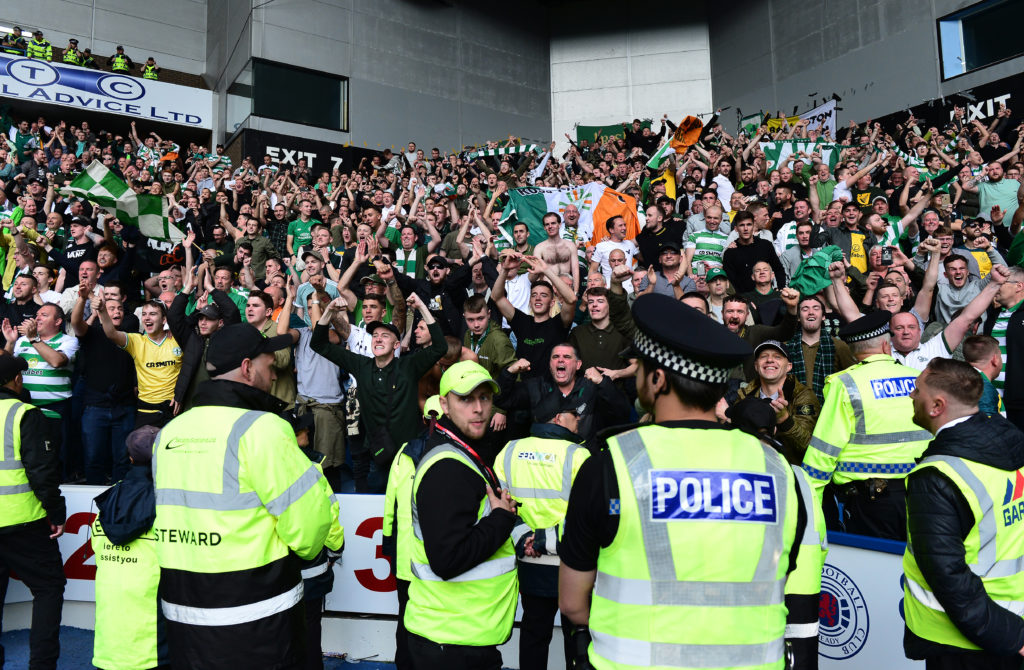 Supporters still crucial for Celtic vs Rangers
Asked by Celtic TV if the small band of fans will be important this weekend, McGregor said: "Yeah, of course. Our supporters are always vital. We certainly don't underestimate the part the supporters play in the team, in the club, pushing us forward as one together.
MORE CELTIC STORIES
"When you go away, especially when you go there, to have a small pocket of fans is going to be great for the team. We can look up and know they are fully behind us. Our job is to give a performance to make them proud.
"I'm sure they'll be doing everything they can to make sure we get a positive result."
Celtic have been consulting both McGregor and Ange Postecoglou on ticket decisions, so it'd be no surprise to hear that they wanted the club to take steps to have support in place, even if minimal.
Remarkably it'll be the first time since 2019 that we'll have fans in attendance in Govan. And it could be the kind of edge the needs to maintain an impressive domestic unbeaten streak.
If we can leave Ibrox with even a draw then we are in incredible shape to win the title. A win would put us on the brink.
The pressure is undoubtedly on them and backed by a ferocious few hundred fans, hopefully, Celtic can go there and demonstrate why we're top of the league.
In other news, The incredibly petty excuses rivals have for pulling out of Celtic derby.
Related Topics