Celtic manager Ange Postecoglou has lauded Tomoki Iwata for his work ethic at Lennoxtown and stated he has the quality to back it up on the pitch.
Iwata arrived from Yokohama F.Marinos in January, where Postecoglou had previously worked with him. The Australian reminded everyone of that fact in today's media conference before launching into an assessment of the midfielder that should leave supporters very hopeful about his Celtic future.
The Japanese 26-year-old could well even turn out to be the missing piece of Ange's midfield when it comes to looking ahead into next season and beyond.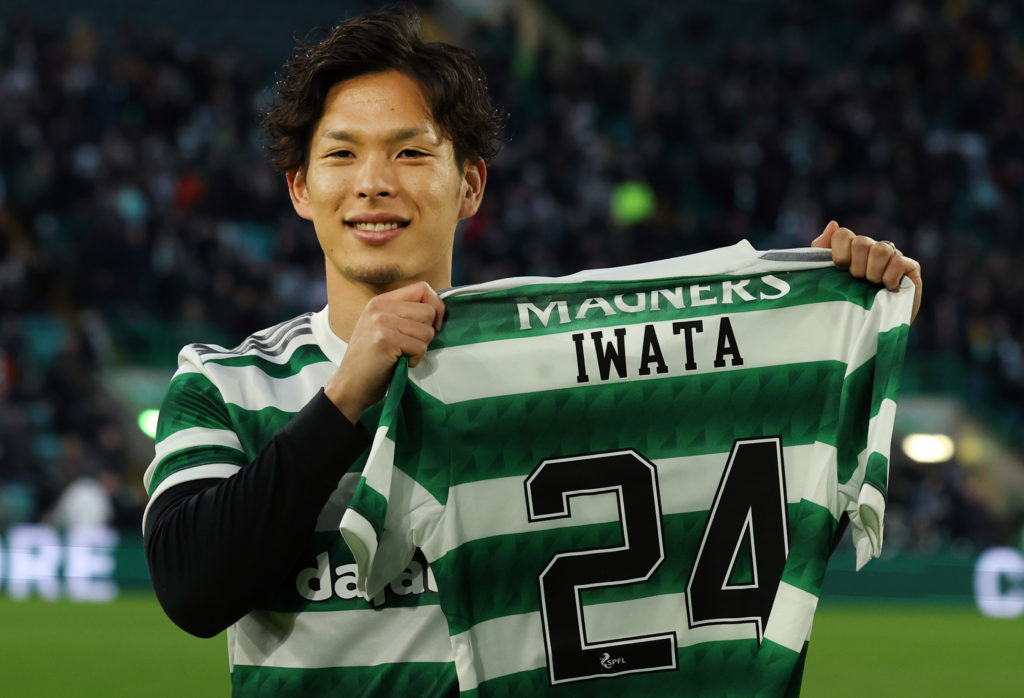 Ange Postecoglou on the Celtic progress of Tomoki Iwata
Asked by fan media outlet Celtic Fans TV about Iwata's first few months at the Bhoys, Postecoglou said [Celtic FC]: "I am really pleased. He's one of those that I knew really well because I've already managed him before, so I kind of knew what I was getting.
"Tomoki or Tomo, as the boys are calling him, they've got to turn him Scottish somehow! He's just a really strongwilled, determined footballer who I always knew would always try and be the best he can be. So even before I brought him in here, I knew that he would add to our environment just because of the way he goes about things.
"If you ask the lads I think they'll all tell you the same thing. He's just an unbelievable trainer and he is unbelievable in the gym. He does everything right, which I knew he would, but he's also a quality player and I think he brings something different to our midfield. He's a little bit of a hybrid.
MORE CELTIC STORIES
"Even though he looks like he sort of plays defensive midfield, his background is that he almost started as a wing-back then he became a sort of central defender in a back three with a licence to go forward. He's got immense running power and is really strong. He's very mobile and he's technically very good on the ball.
"I like the fact that when we play him in the midfield he'll keep growing, obviously once he adjusts more, I think you'll find he'll be one of these players who will play that role very differently to anyone else. We're starting to see elements of that and I've been a bit cautious about how much game time I've given him because I remember last year just overloading the guys who had just come off a full Asian season. That can be to their detriment and easing him in means that he'll finish strong.
"Whatever games we've got left he'll be at his best, which is great, and then he can do a full pre-season with us and be ready for next year. I am really pleased with him. But probably the least surprised about how he's going because I knew what I was getting before he came."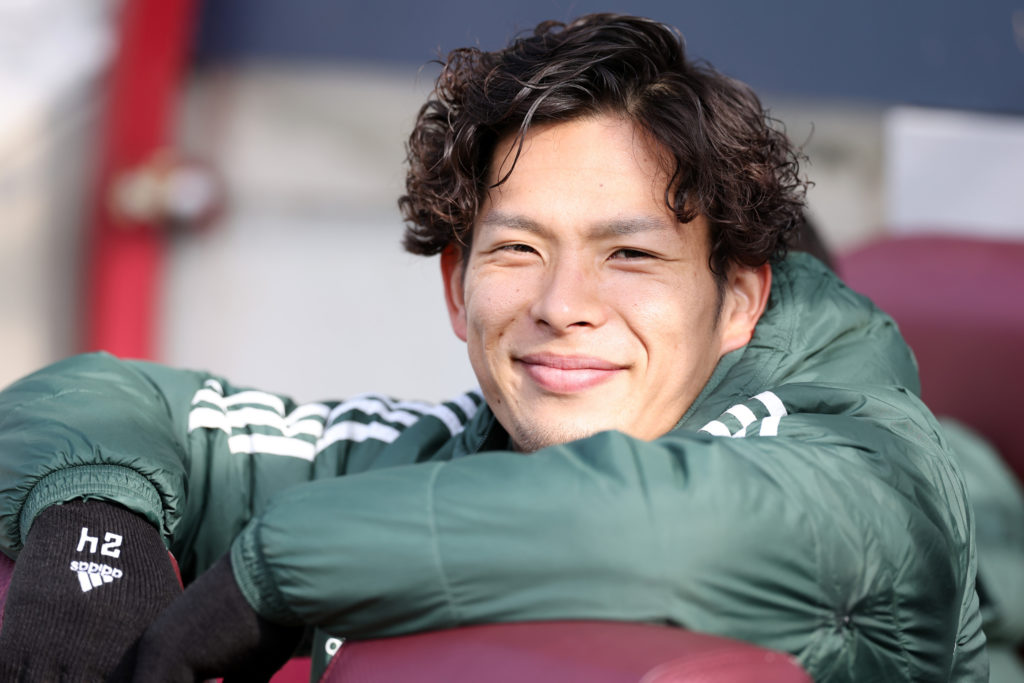 This hybrid style of Iwata was best displayed, to date, last week at Kilmarnock in the 4-1 victory. The fluidity of the Celtic midfielder was a joy to behold with Iwata, Callum McGregor and Matt O'Riley rotating around the central areas with great effect. Far from being a defensive midfielder specialist, the new Bhoy has a lot to offer as an all-rounder.
Iwata can dip into a deeper position, find space to distribute on counter-attacks and carry the ball forward in possession towards attacking areas. If he starts consistently finding a killer ball then opposition teams have a lot to be worried about.
Tougher tests are ahead for the January signing, especially next season in the UEFA Champions League, but the initial signs are very promising. This is probably why Postecoglou now feels more comfortable than ever in dishing out the praise.
In other news, Sky Sports schedule throws up Celtic rarity.
Related Topics