One of the most interesting things Ange Postecoglou said in the wake of Sunday's win over Rangers concerned his trust in players to adapt in-game to match conditions and opposition tactics.
Postecoglou was speaking to Chris Sutton and Gordon Strachan, stating that if players feel the need to make adaptations to their play, such as playing more direct, they have the freedom to do that.
Given the chance to attend today's media conference, I asked the manager whether he feels this awareness and ability of the team to do that is getting better over time, where this team are in terms of their game management and if that is something we can expect improvement on moving forward.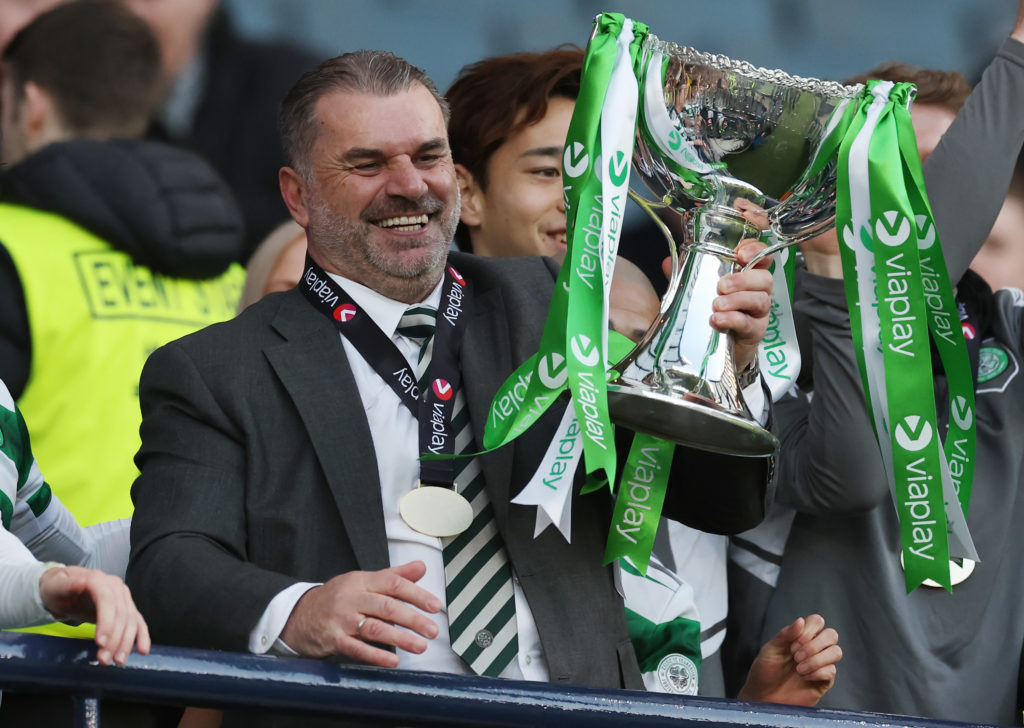 Ange Postecoglou is tooling up the Celtic players
The Bhoys boss told 67 Hail Hail: "Yeah, they have to because for me the game is about the players. My role and the staff's role is to try and prepare them as best we can during the week and give them as much information as possible. Once the game starts, it's really down to them.
"If you look at their performances over the last 18 months and their ability to play in the big games, particularly domestically, then you can see they are growing and taking more and more responsibility out there.
"That doesn't mean you get to a point where they make all the decisions out there in terms of the way we play because ultimately we've still got to have a structure that we rely on.
MORE CELTIC STORIES
"For me, on the weekend [against Rangers], they felt the need to adjust the way we played for a period of time and they have that autonomy from me to do that. My role then is to give them the feedback of 'Y'know what? Could we have even done things even better than that?' Then they get that feedback and hopefully that allows them to make even better decisions next time.
"My role and the staff's role is to give them as many tools out there, that when they need to make decisions, they have got the answers in their toolkit rather than sort of looking for us for answers in the heat of the battle."
Why it matters
These comments bode well because when we consider Celtic's future and potential progression in Europe, we will need the players to show this kind of leadership on the pitch. It is the players themselves who have to dig deep and come through pressure situations on the pitch, not Ange.
In super competitive matches it is not feasible for the Bhoys to dominate every single minute of the game. There will be periods that adjustments have to be made, the team need to dig deep and defend or the game simply becomes about winning by any means necessary. It's counter-productive if all of that is being dictated to the players from the touchline.
That Postecoglou has this baked into the 'grand plan' is excellent. It's not that he wants his players to play in a different way to instructions, simply that the players must be adaptable to different situations if need be. It means they will be more fluent and confident in carrying out the actions needed. At the highest level, small margins and optimisations like this matter – and could be the difference between wins and lossess.
In other news, Celtic team news: Ange Postecoglou provides squad update ahead of St Mirren.
Related Topics