Celtic manager Ange Postecoglou has detailed the conversation he had on Wednesday with Japanese striker Daizen Maeda.
Not that there was much detail involved.
Maeda jetted back from international duty with Japan and played half an hour of Celtic's Glasgow Derby thumping of Rangers. While he didn't look 100% fit, he certainly gave Rangers defenders something to think about with his pace and movement.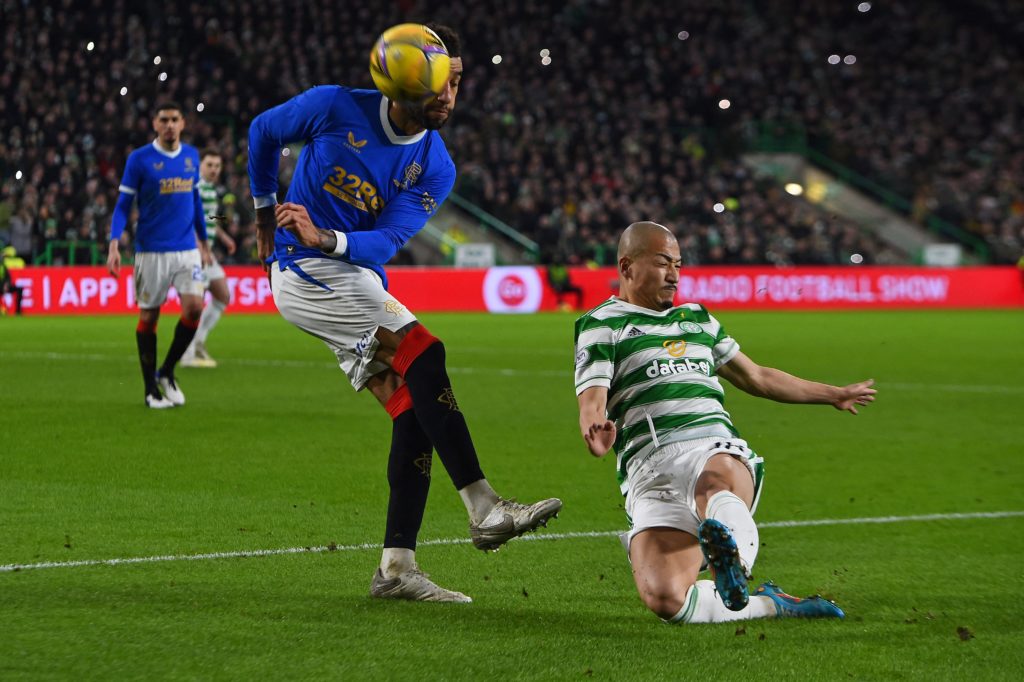 By the time he was on though, in truth, the match was wrapped up.
However, what Postecoglou said of his the former J League star is mightily encouraging. It points to the fantastic work ethic at Lennoxtown this season. Postecoglou said of his chat with Maeda [Daily Record]: "…What we know is that success doesn't come easy.
"You have to make sacrifices, you have to put yourself out there at times when you're not 100 percent, because that's the nature of sport. I would have accepted it if [Callum McGregor and Daizen Maeda] weren't part of Wednesday night because of their situations, but it was a really short conversation.
MORE CELTIC STORIES
"They just said 'no, we really want to be involved', so it's a credit to both of them. That's the environment we really try to encourage here every day, because sometimes even in training you come in and you're not buzzing, you're not feeling 100 percent.
"But you can't train the way we do unless you give everything, so the players suck it up, they get out there and they go for it.
"They get encouraged by their teammates and that's the environment we want to see."
Celtic boss Ange Postecoglou and his short conversation with Daizen Maeda; mighty encouraging stuff
Nobody could've possibly blamed Daizen Maeda for reacting to a long-haul flight and Japan minutes by saying "I maybe need a night off, boss".
Not even his manager. Ange Postecoglou was very clear on that. But Maeda made himself available, just like Callum McGregor did. That speaks to the character of the Celtic dressing room.
Yes, fine; it was a pivotal Glasgow Derby, on a midweek evening, in front of 60,000 supporters. If you're a Celtic player and you don't fancy that, then well, the jersey doesn't shrink, and so on. It stands to reason Callum McGregor would play through injury.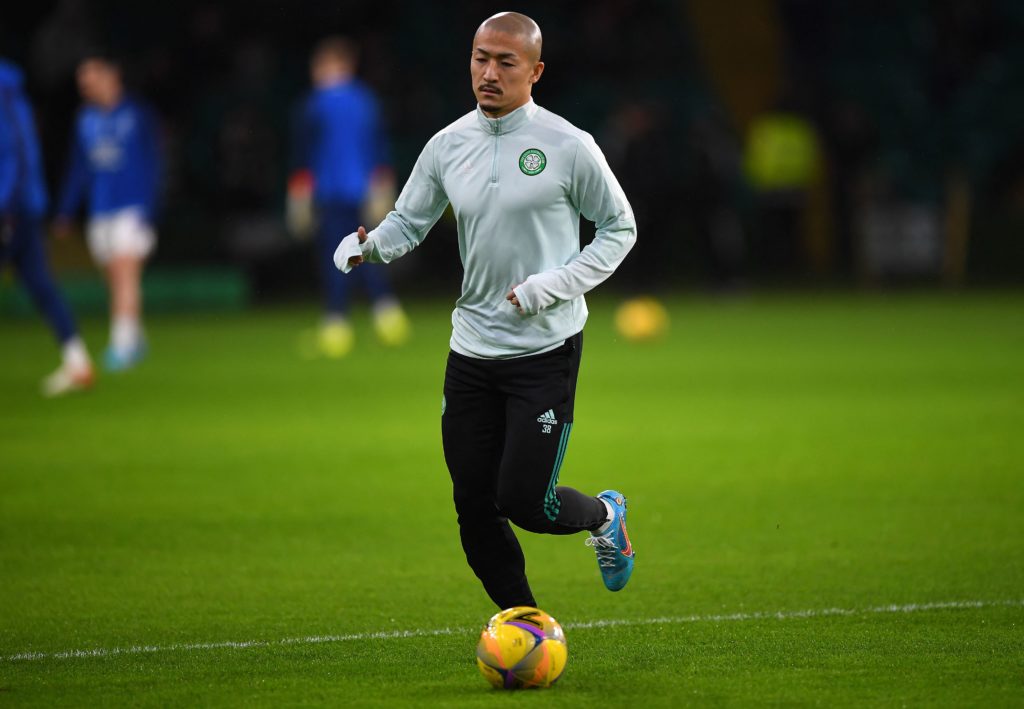 But for a new guy like Maeda, off the back of an appearance for Japan just hours beforehand? Wow. That's commitment, and it's an illustration of the characters Ange Postecoglou has brought in.
We saw it with other players, too. Celtic got some monumental performances out of two new signings; Reo Hatate, who scored twice and made the Derby his own, and Matt O'Riley, who was instrumental in the creativity and movement shown by Celtic in that first half. Both players are new, Hatate isn't quite 100% fit yet.
There is nothing to suggest that Wednesday night was the peak of Celtic's powers just yet. We still have injury problems, Kyogo and Turnbull are still out. There are players needing more minutes to be entirely match-fit.
But the spirit shown by Maeda, and his willingness to get involved? That shows a winning culture and exactly the right mindset for a team at the top of the Scottish Premiership.
Read more: Ange Postecoglou was like all the rest of us on Wednesday night after Celtic derby win
Related Topics