The fact that Celtic manager Ange Postecoglou arrived at the club by himself in the summer raised alarm bells for supporters.
Although excitement about the new boss was rife, there were concerns about the team around him. Gavin Strachan and John Kennedy, for example, had front-row seats to the club's utter disintegration on the park in 20-21. Kennedy, despite no evidence suggesting it, was erroneously described as a defensive coach.
Even to the biggest backers of last season's dug-out, though, it did seem strange that Postecoglou hadn't brought anyone in. It hinted at a lack of permanence, or to some, being a "yes man" for the board. But now, the Celtic manager has explained his thought process.
Postecoglou said [Scotsman]:
"It's working well [with the backroom staff] and that's why I wanted the guys in the photo. Unfortunately, Gavin Strachan had a family commitment and couldn't make it. But that's the main coaching staff with me in the photo, the ones who work alongside me, and they have been hugely important to me and what we want to build.
"There is the rest of the staff, the sports science team and the analysts and I have enjoyed working with them.
"I know people have been a little bit anxious about my well-being coming in on my own without a crew of people to support me. But I have never felt the need for that and I have enjoyed working with this group of people.
MORE CELTIC STORIES
"I love the fact they want to embrace the direction that we want to take the team into. That sort of stuff energises me."
Ange Postecoglou puts Celtic staff fears to rest
It's interesting that for all the boundless criticism there was for Kennedy and Strachan last year, it's gone quiet this year.
Whatever you think of John Kennedy, it seems extremely unlikely that he wants anything other than success for his boyhood club. Gavin Strachan, too, would surely be gone by now if Postecoglou didn't trust his judgement.
For the body language experts, things seem far happier in the dugout.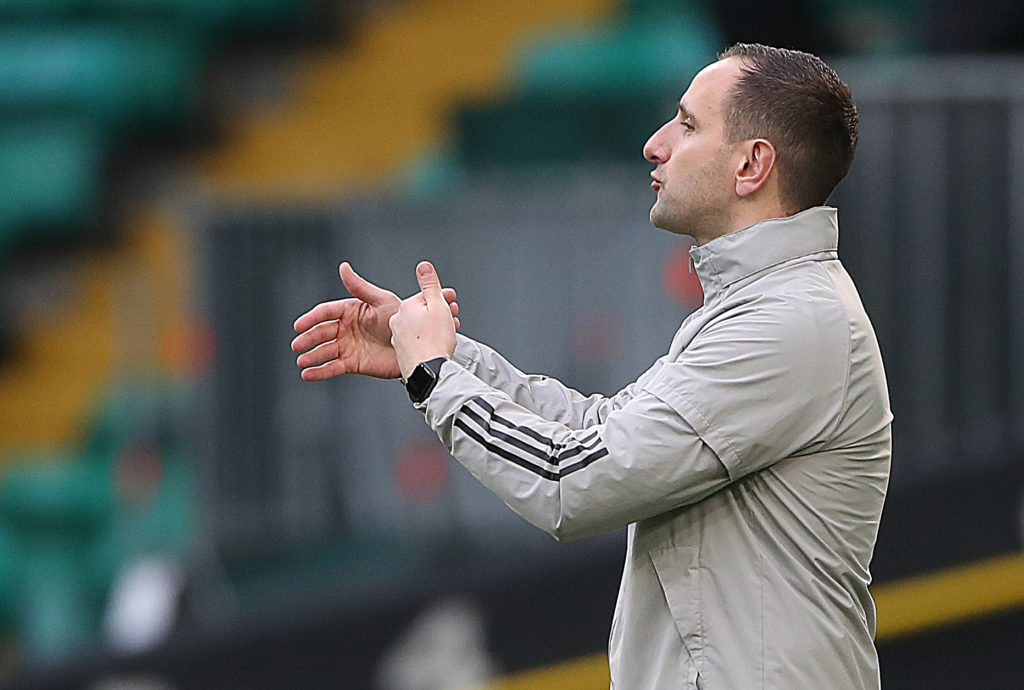 Kennedy, Strachan, and Stephen McManus, who is a part of the team, are expressive. Just like the manager, they seem almost uninhibited. It's great to see.
Eventually, we might see Celtic boss Postecoglou bring his own staff in. But if he's got guys with high standards who have bought into what he wants to do, then what's the tearing hurry?
Read more: Celtic announce class new way for fans to contribute to Christmas Appeal
Related Topics