Emilio Izaguirre has shown off a new Celtic shirt with 'Palma 7' on the back.
The former Hoops hero's relationship with new signing Luis Palma has been well-documented in recent times.
Three weeks ago, we told you how Palma had sought a recommendation from Izaguirre before making the move to Scotland.
The pair "had a good laugh" during their discussion according to the winger. As the only two Hondurans ever to play for Celtic, they have a fair amount in common.
The kind gestures seem to be continuing too now that Palma has signed on the dotted line.
On Friday morning, Izaguirre shared an image of the new Celtic home kit with his compatriot's name printed on the back. (emilio_izaguirre on Instagram)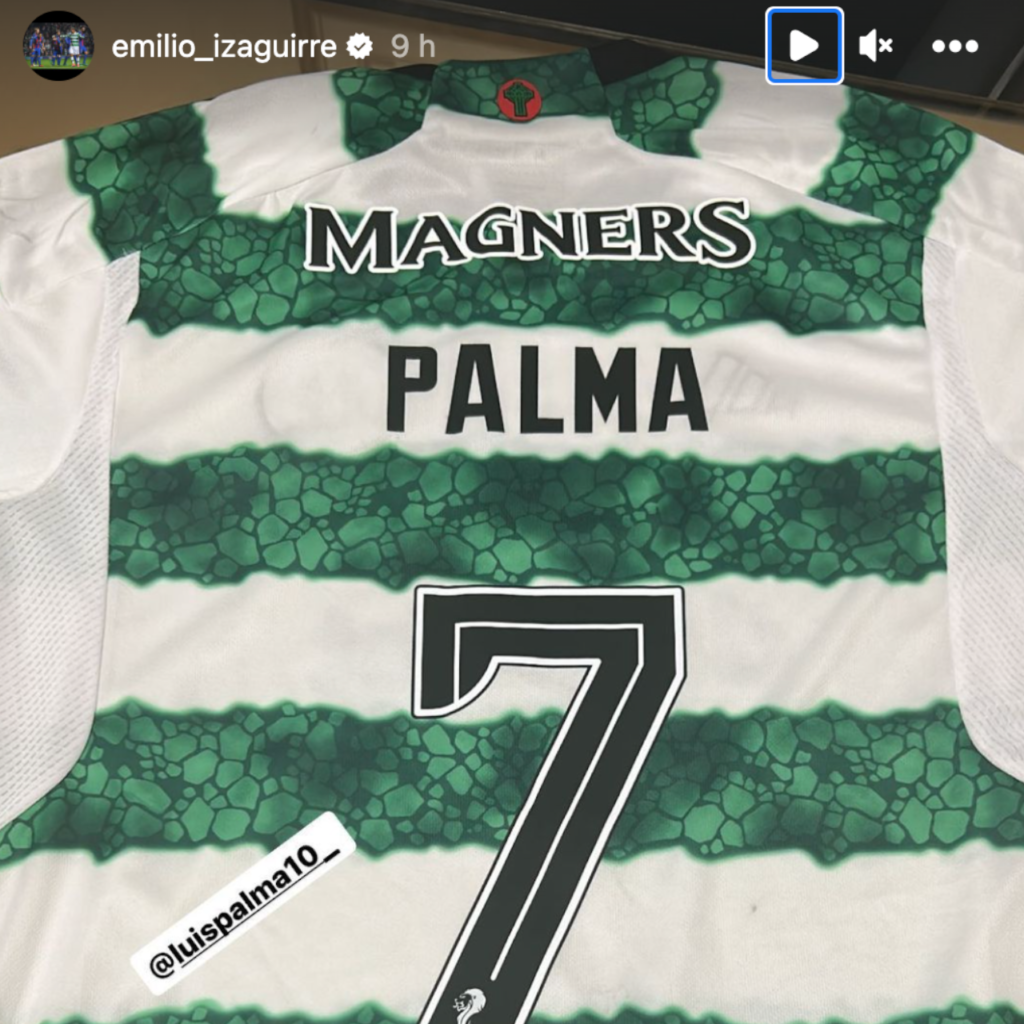 MORE CELTIC STORIES
The former left-back also tagged Palma on Instagram, with the current Celtic star soon sharing the image on to his own page. It's clear they want people to know about their shared love for Celtic.
It's not clear whether Palma sent the shirt to Izaguirre as a thank-you for his part in the move, or if the retired star went out and bought it himself. Regardless, it's a nice touch.
On a separate note, this writer must admit that he'd completely missed Palma being given the iconic number 7 jersey until seeing Izaguirre's post.
That's a pretty big statement from the club. They clearly feel that Palma is able to back up all of the hype.
'Palma 7' just seems to look really good. It suggests star quality if a name and number can do such a thing. Let's hope that's how things play out on the pitch.
In other news, Liel Abada situation leads to UEFA frustration for Celtic boss
Related Topics