Erik Sviatchenko has bigged up Kristoffer Ajer and spoke of how pleased he is for him as he nears his Celtic exit.
Ajer signed for the Hoops back in 2016 when Sviatchenko was a regular in the starting XI. It wasn't until late 2017 when the big Norwegian started featuring regularly for the Bhoys. By that time Sviatchenko was back home in Denmark after being dropped from the squad by Brendan Rodgers.
Since then, Ajer has rocketed to superstardom at Celtic. In recent days it's been reported that he's off to Brentford in a £13.5m deal [Daily Telegraph].
And that's something Sviatchenko feels will give Midtjylland a real boost ahead of this evening's clash.
As quoted by BT Sport, Sviatchenko said: "Kristoffer has done an amazing job since he came in as a youth player back in 2016 and has been through so many great things with the club and has given his all with a lot of trophies and a lot of great performances.
"He has developed into a player who attracts interest. The Premier League clubs have an extra edge compared to the Scottish Premiership clubs so for him to develop and take the next step, he would need to play in the Premier League.
"So I'm really, really happy for him, especially because he has won so many trophies and done so many good things for the club. He'll be a big miss because he has been a key player over the last couple of seasons. It's good for us and not so good for Celtic."
MORE CELTIC STORIES
Erik Sviatchenko not wrong, Celtic haven't prepared well enough for Kristoffer Ajer departure
Sviatchenko is spot on in stating that this is bad news for Celtic. We're talking about a centre-back who has been a staple of this Celtic squad over the last three years at least. A player who has all the tools to have been a difference-maker this evening.
Ajer would've offered Celtic so much tonight. Not just with regards to his defensive dominance, but in his offensive abilities too. We're talking about a player who can cut open an entire side by his own direct running ability.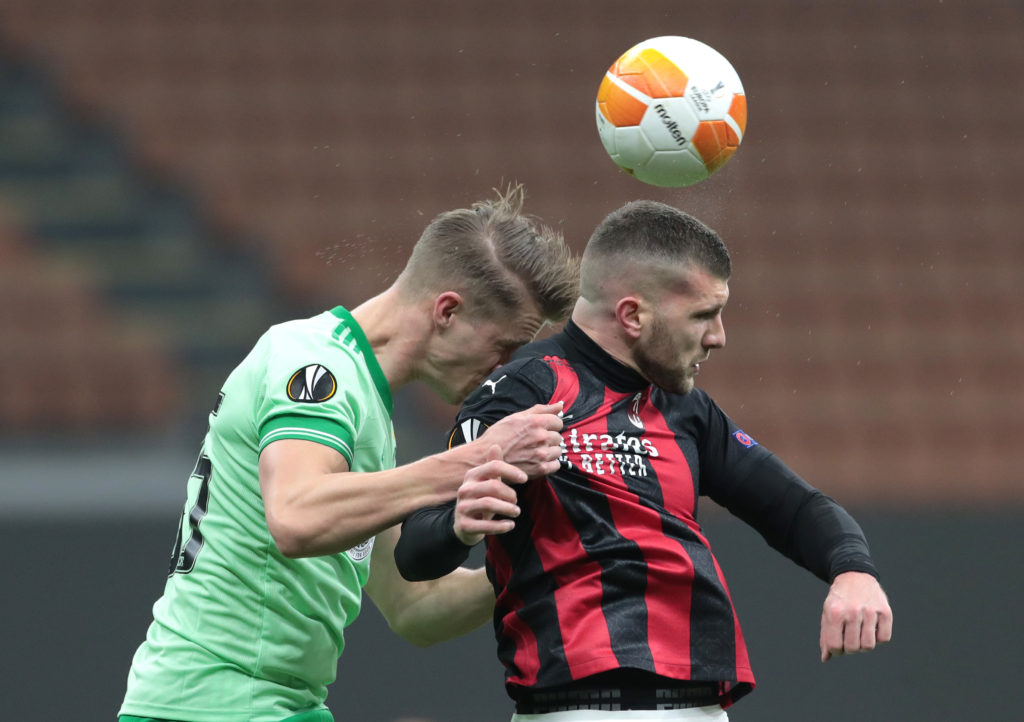 That's been stripped away tonight due to the fact Ajer isn't part of the UEFA squad. No prizes for guessing why that might be the case with Brentford seemingly sniffing.
In all probability, this is a deal that looks all but certain to go ahead. But the frustration lies in the lack of forward planning from the Hoops. We've waited too late in the day to replace him, and now once again we'll be relying on Nir Bitton to feature.
We'll see what tonight brings of course. It could go entirely to plan. But there's no denying we could've been using a player of Ajer's capabilities.
Related Topics