Stephen Craigan offered the highest of praises to Kyogo Furuhashi following Celtic's 3-0 win over Dundee on Saturday.
Celtic's man up top was compared to, none other than, Bhoys legend and hero Henrik Larsson.
When it comes to Kyogo Furuhashi's movement, Craigan thinks that he is a 'master' and that's where he decided to bring up Larsson's name, as he told Sportscene.
Listen, no-one will ever probably touch what that man produced in Glasgow and how he devastated Scottish football, stopping Rangers from winning ten, including winning four titles himself and being labelled the 'King of Kings'.
But for Kyogo to receive such praise is only a reward for how he has lightened up a forward line despite entering the club's doors when Ange Postecoglou was in charge as an unknown figure – Barry Ferguson now thinks he is worth 'Kieran Tierney-type of money'.
A firm fan favourite, a new contract signed in the summer, and a winning goal against Rangers before the international break, there is only one place Kyogo is looking and that's firing Celtic to multiple trophies again.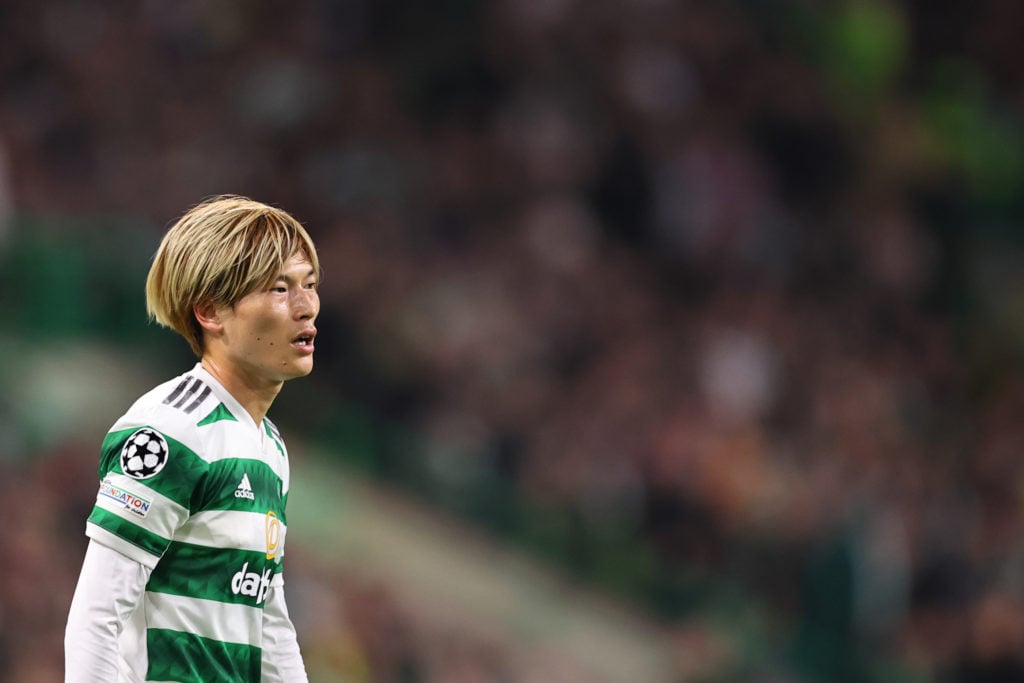 MORE CELTIC STORIES
Kyogo and Henrik Larsson
"That's what he is a master of (off-the-ball movement)," said Craigan. "Without bigging him up too much. He is close to Henrik Larsson that, as a striker, Celtic have had since Henrik left.
"He waits for the defenders to close the shoulders. He waits until they turn away, and then he makes his move. He doesn't allow defenders to catch him or catch their eye. He waits until they switch off and his movement is perfect. 
"You look at how many goals he gets in the six-yard box. How often does he find space in there? It can't be luck. It's clearly something he has.
"He is instinctive, aware and anticipates defenders' movements, but he also anticipates the ball coming in. Top-class."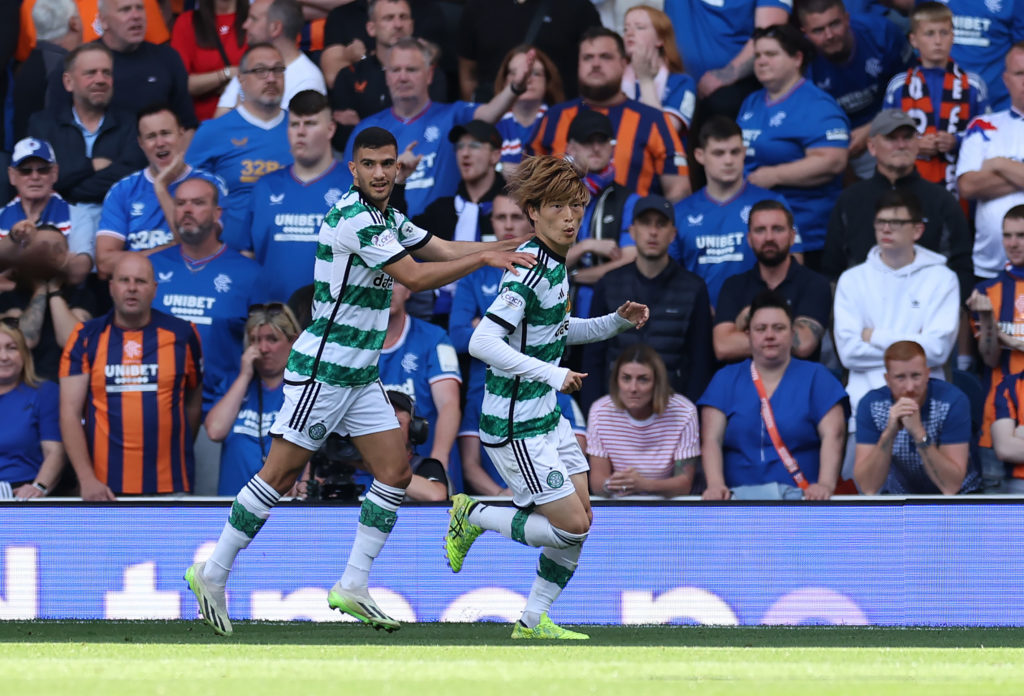 Kyogo's movement
That's what kills defenders because, as he proved against Dundee, one minute he is on your shoulder, and then the next minute, he is wheeling away in celebration.
What he also needs to be credited for is the composure he showcases in front of goal. Kyogo never seems to be flustered.
He has every finish under the locker, from his first-time finish at Ibrox to his brilliant header at the weekend, all of which you are now hoping he can transcend onto the Champions League stage this week.
Related Topics