Peter Grant is excited to hear that Matt O'Riley could be penning down a new long-term contract at Celtic.
Not only was Grant pleased with the 'fantastic' win at Ibrox, but he was also delighted to hear that Matt O'Riley could be extending his stay at Parkhead.
The 22-year-old, who has three-years left to run on his current Celtic contract, is starting to showcase serious promise with the champions, with Grant hailing his 'outstanding' performance from the weekend, as he told Go Radio.
It was O'Riley's cushioned header that allowed Kyogo to spring forward like a 100-meter sprinter and silence the Rangers crowd with a devastating finish that Henrik Larsson would have been proud of.
Whilst there was a lot of talk about the finish from Kyogo, credit has to also be given to O'Riley for placing the ball in such a perfect manner for his Japanese teammate to pounce on.
Either way, after several big names have signed new contracts recently, it isn't a surprise that Celtic aren't wasting any time by hoping to add O'Riley to that list.
O'Riley stars against Rangers
"Both fantastic, the result, plus Matt," said Grant. "Delighted (with the contract news) and I think he was outstanding (against Rangers).
MORE CELTIC STORIES
"Simple things on Sunday. When Rangers were putting a bit of pressure on late in the game. He intercepted so many balls in and around the 18-yard box. I thought it was excellent for him.
"That was part of his game you would always probably question. You knew his qualities on the ball. But his positional play, to stop the ball from going into the striker's feet and around the box, then using the ball wisely. Intelligent and I thought he was outstanding in the match.
"It would be fantastic if he signed a new long-term contract."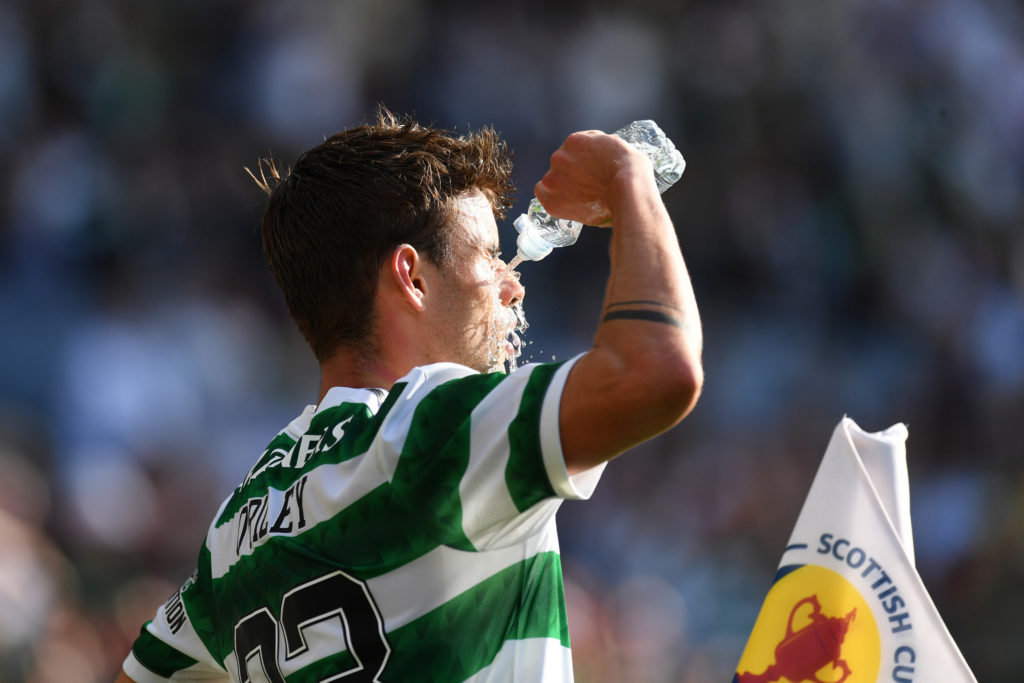 Rodgers is perfect for O'Riley
The London-born player is at a delicate period in his career because this is where he can now start becoming super consistent in years to come.
As of this moment, he has four trophies to his name, and you would think that if he can progress like everyone knows he can, then, not only will the next four come around quickly, but he will be backing himself to be even more important for the team.
That's where Rodgers comes in because he likes working with young players and developing them to higher levels, so this should be a match made in heaven.
Related Topics