How we miss Celtic striker Kyogo.
Although, happily, Celtic are succeeding on the pitch without him, it feels like an age since we've seen that flash of blonde hair tearing past defenders, finding an impossible cushion of space, and wheeling off after scoring. It became a regular sight over the first half of the season, never more memorably than at Hampden against Hibernian.
On that day, he scored two fantastic goals to land Celtic boss Ange Postecoglou his first piece of silverware in Scotland. The second in particular will live long in the memory; a beautifully-timed flick over the Hibs goalkeeper that killed the Hibees off.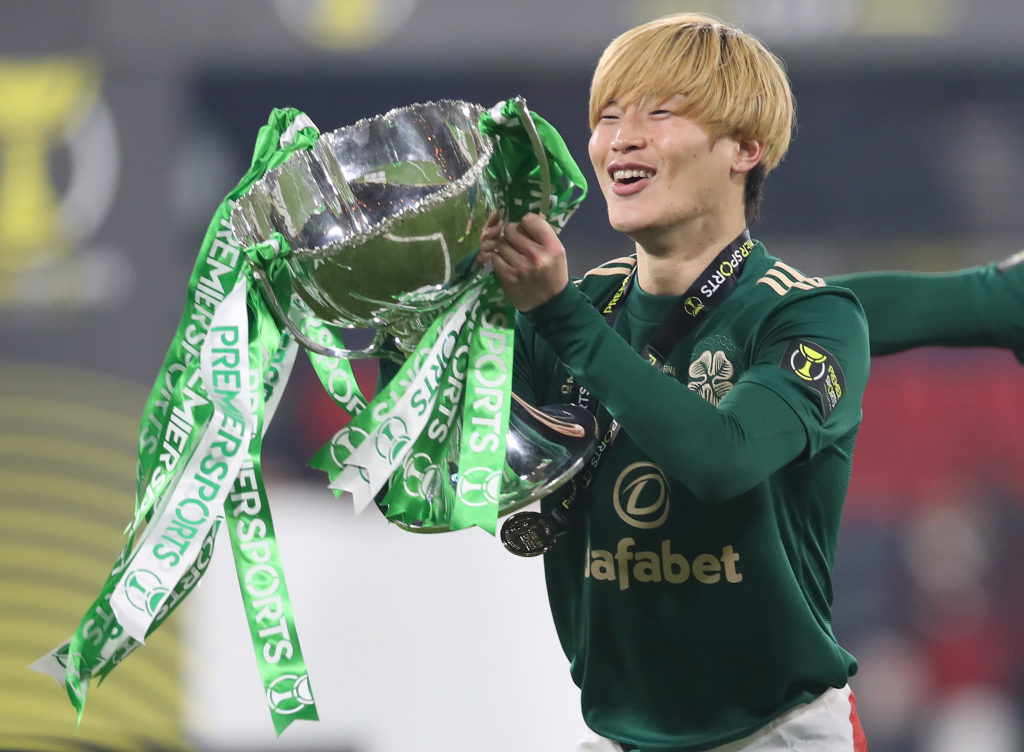 Having been a surprise selection that day, though, Kyogo had to get through the pain barrier to even make it on to the pitch. As he explained to the Celtic View [print edition, 18/3/22, p.18]: "I wasn't 100 per cent going into the match after the injury but I just had to play.
"I had to! I could not miss it.
"I knew what an important match it was for us all and I wanted to be part of it and give as much as I could,
"The atmosphere was so good and it was a joy to play out there in such a big match in front of a full crowd, it really was something special and one of the great moments of my career so far – but I hope, of course, there are some more days like this."
Celtic star Kyogo and his enthusiasm are utterly infectious
Three big things pop out here.
Firstly, how can you not love Kyogo Furuhashi? Secondly, the relentless enthusiasm he has for the game, and being successful with Celtic, are such valuable qualities.
Thirdly, perhaps most importantly, there were arguments last season that the Celtic players just didn't care. They didn't do enough to stop Celtic sliding into relative mediocrity, at such an important time in the club's history. Can you say anything like that now?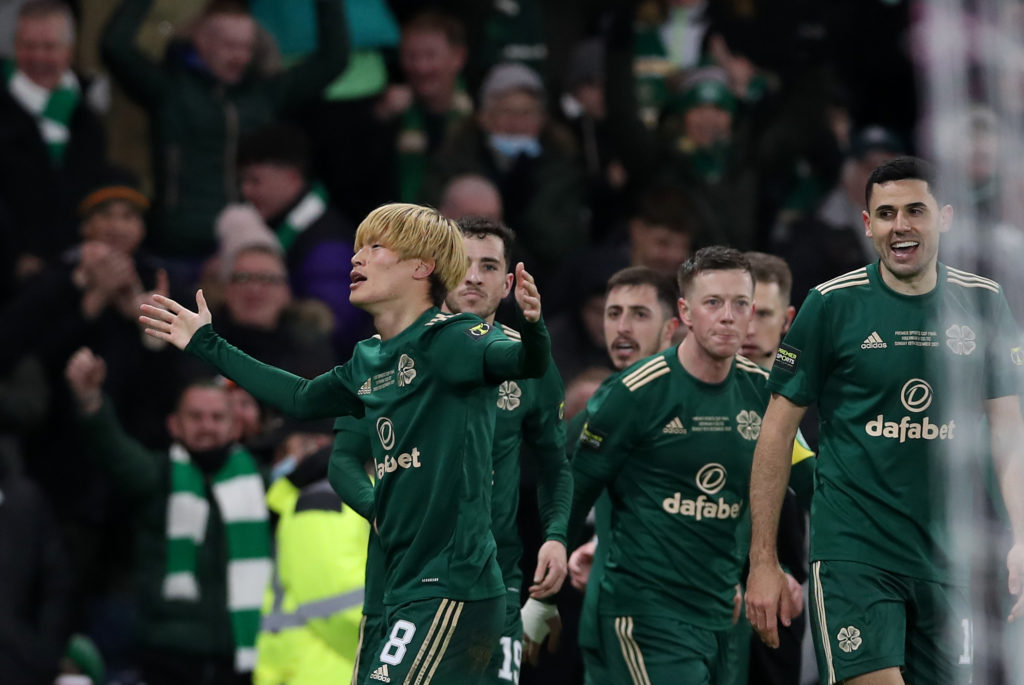 Absolutely not. And it's because of signings like Kyogo, who have freshened up the squad with their attitude, that's part of why this season has been so entertaining – and successful.
As Kyogo says, that Cup Final was fantastic, but hopefully just the first of a series of successful trips to Hampden under Ange Postecoglou. Celtic have a realistic shot at a Treble this season; something that didn't seem remotely feasible when Kyogo was signed.
He'll be back soon. Then we can think about more glorious moments, and hopefully with the striker feeling "100 per cent".
Read more: Ange had to adapt to get best out of Celtic striker Giakoumakis; it's working a treat
Related Topics