FC Midtjylland have made their stance clear on the future of Celtic-linked Erik Sviatchenko.
Earlier this summer, the Danish centre-back was said to have been on Ange Postecoglou's mind for a potential summer transfer [Scottish Sun]. However, in recent weeks the speculation has died down.
Celtic have signed Carl Starfelt but still need another centre-back in before the transfer window shuts at the end of August. The Hoops got to see first hand just what level Sviatchenko is operating at after they faced each other in Champions League qualifying last month.
But the Danish club has made it clear that no offer will be welcome for their current captain.
As quoted by Tipsbladet, manager Bo Henriksen said: "I have told Claus Steinlein [Midtjylland CEO] and the others that if they sell him, I will jump out of the Little Belt Bridge, because it would be completely insane.
"He's our helmsman, and he's important to us. He has played better at a really high level, and it's really cool to see."
Erik Sviatchenko doesn't look like being Celtic-bound
There are a few reasons Sviatchenko isn't likely to come to Celtic Park anymore.
The first being that Midtjylland are determined to play a bit of hardball it seems. There's no urgency from the Danes to get a deal over the line, and they don't appear welcoming to the prospect either.
Then you have the fact that Sviatchenko is also right-footed. Celtic have enough right-sided centre-backs at the moment. The addition of Starfelt has taken us to our limit when it comes to right-footers. So much so that the new man is having to play as a left-sided centre-back just now.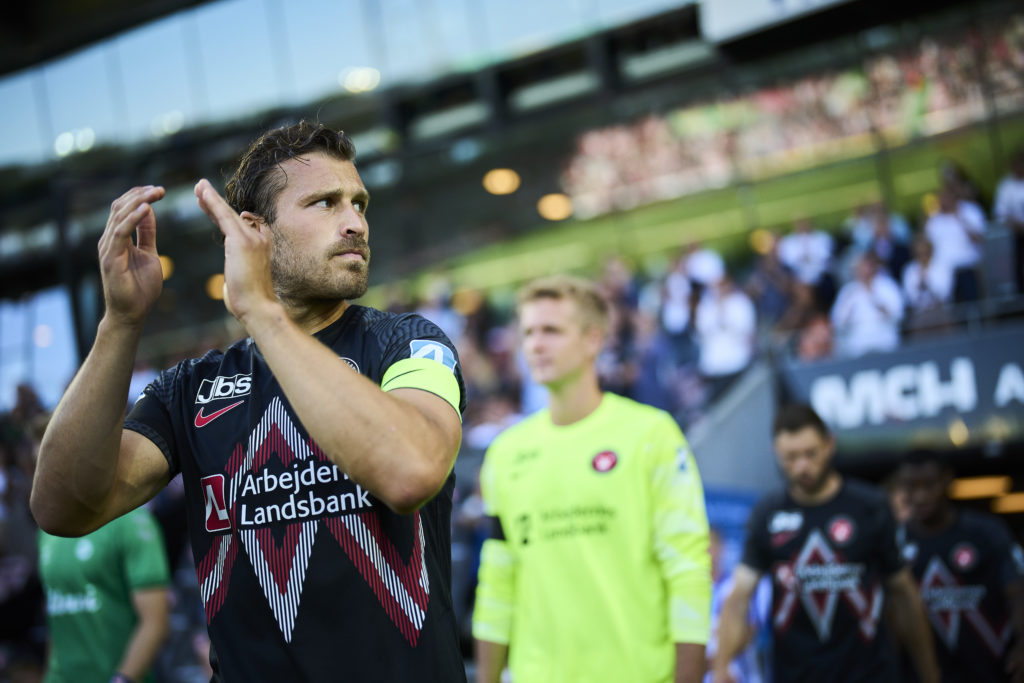 Then you have the way he performed against Celtic in Denmark. Whilst overall he put in a solid shift, not many would've been too impressed with his play-acting. Sviatchenko went to ground far too easily against Celtic, and his lack of honesty will have been off-putting for some.
Celtic still need defensive reinforcements, let's not kid ourselves there. We need big signings between now and the end of August if we're to reach our goals.
But unfortunately, for those wishing for Sviatchenko to happen, it looks so far from being the case.
Related Topics