Celtic boss Ange Postecoglou has called for togetherness, cohesion and aggression ahead of facing Bayer Leverkusen.
The Bhoys boss has overseen some tricky ties and disappointing score-lines over recent weeks. A loss to Real Betis was understandable, but a loss to Livingston and draw with Dundee United have compounded early misgivings from critics.
Postecoglou, though, remains focused on his goal; exciting team performances with everyone buying into his way of playing.
While Leverkusen have some exciting individuals, most prominently the likes of Diaby, Wirtz and Schick, Postecoglou believes that if Celtic can act as a unified group, then it'll hold the key to a result against the Bundesliga giants.
Postecoglou said [via Daily Record]:
"It's really important for us that we're strong collectively as we were away to Betis and try to take the game to them.
"Ultimately every team, particularly a team like Leverkusen, will want to dominate the game. If we can take away some of that during the night then that gives us the opportunity to make an impact ourselves.
MORE CELTIC STORIES
"It goes beyond one player making an impact. We have played our best football this year when we have played well as a collective, been really aggressive with our defending, starting from the front. And when we've had the ball we have had everyone involved.
"I don't think it's one player who is going to be the key, it will be how we perform as a group."
Postecoglou is right; a unified Celtic can take game to Bayer Leverkusen
Attacking from the front, as a unit, has yielded plenty of opportunities for Celtic. Whether it's been against AZ Alkmaar, Real Betis or Dundee, the Bhoys have the capability to rapidly turn defence into attack.
And with plenty of first-team stars missing, it's going to be a real test for the collective. Sure, individual moments of magic from players like Rogic, Jota or Abada would help, but Postecoglou has attempted to foster a real group spirit at Lennoxtown.
That's going to be important, given the scale of the test Celtic are facing tonight. However, it's been group efforts that have won us massive games in Europe before.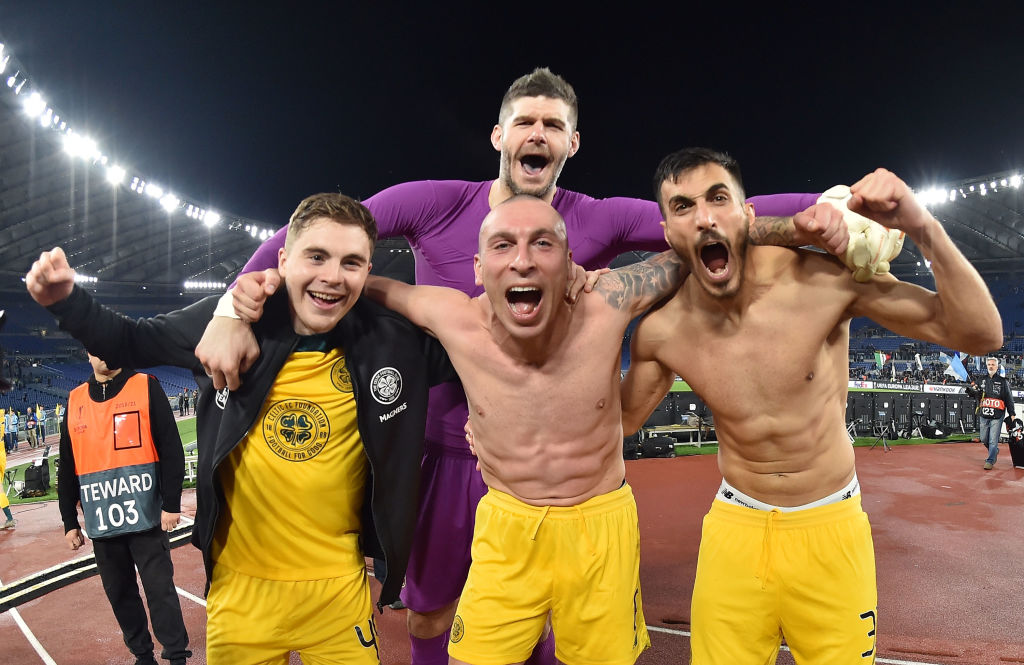 Europa League wins against Lazio, RB Leipzig and more have been real team efforts. The intensity of those performances lasted 90 minutes, and it's that kind of effort Celtic need tonight.
A drop-off, in terms of pressing or movement on the ball, will cost us, given the quality and pace at Leverkusen's disposal.
It ought to be a classic. But if Celtic can emerge with credit, Postecoglou's bang on; everyone has to be on it to take the game to the Bundesliga club.
Read more: Bayer Leverkusen have their own injury issues ahead of tonight's Celtic clash
Related Topics