Scottish FA chief executive Ian Maxwell has claimed that VAR has 'done what it's supposed to' since its arrival in the Scottish Premiership last month.
After many discussions over the years, the new technology was implemented into the top flight in Scotland, with the 12 clubs paying for its introduction.
Controversially, VAR was introduced midway through the season, and so far, supporters have seen it officiated during five-game weeks.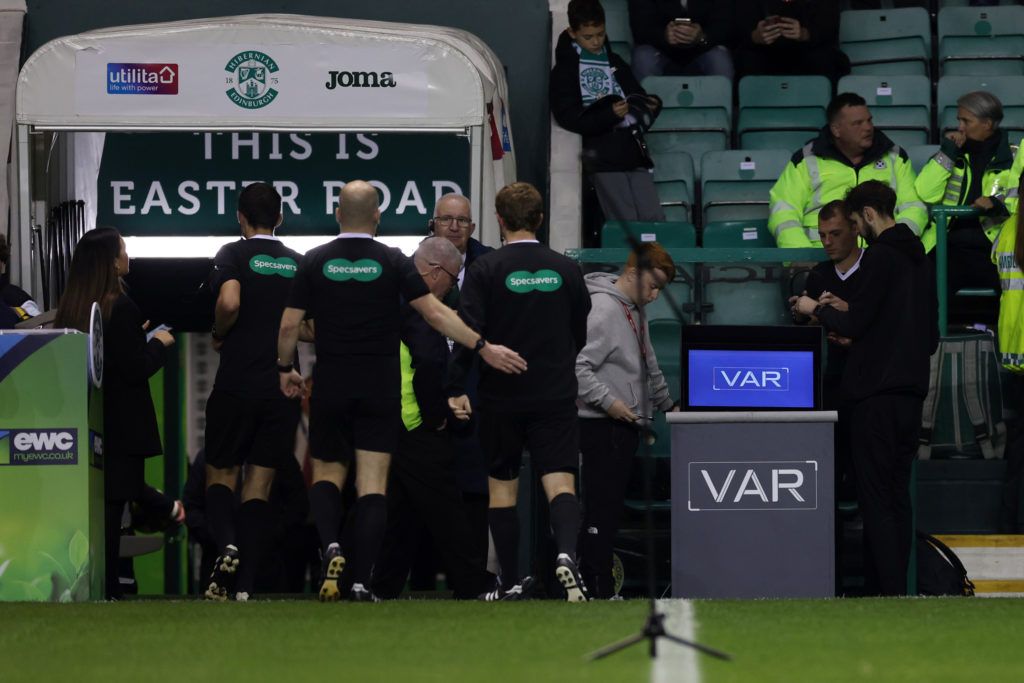 Thankfully, for Ange Postecoglou and Celtic, VAR hasn't come to their detriment, winning all five of those games in October and November.
However, the majority of those fixtures didn't go without their fair share of controversial moments, with five penalties being awarded between the Hoops and our opposition.
Alongside the technology, the handball rule and officials have come under fire, with some bizarre decisions still being given, despite the use of VAR.
MORE CELTIC STORIES
In Celtic's case, the Bhoys have been on the end of a number of questionable handball calls, with Alexandro Bernabei and Matt O'Riley being extremely harshly judged.
Not only do the issues come inside the area, but also outside. In the Hoops' 2-1 win over Motherwell, controversy arose over a Jota offside call and a shocking challenge on Carl Starfelt.
As mentioned, this is only mentioning Celtic's examples, with the club's across the Scottish Premiership also suffering similar harsh calls.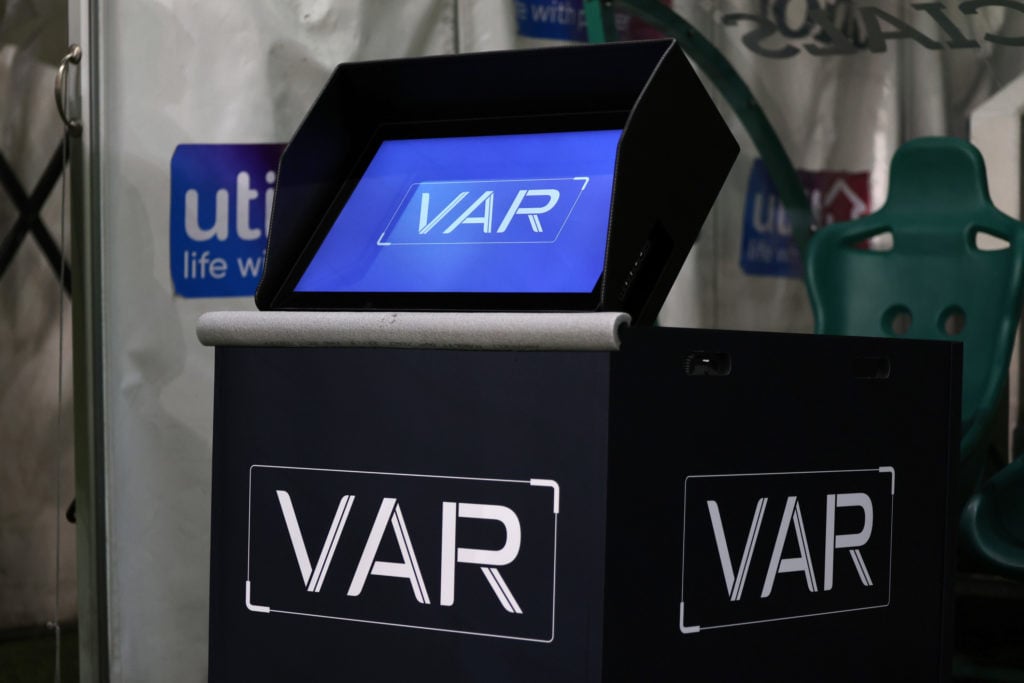 In a recent interview with Sky Sports, Scottish FA chief executive Ian Maxwell has been reflecting on the impact that VAR has had since its introduction to the game.
Maxwell claims that the technology has 'done what it's supposed to do', as he stated his hope that fans and pundits go back to talking about the game rather than refereeing calls after the break.
He said [Sky Sports]: "It has done what it's supposed to do. We had calls with the managers and chief executives from the Premiership yesterday and gave them some feedback.
"When you analyse the statistics, VAR across the world has taken the number of correct decisions from 92% to 98%, and that's exactly where Scotland is.
"So, in typical Scottish Football fashion, we are spending a lot of time analysing less results than we used to, and there's been a huge focus on it because it's newly implemented.
"Hopefully, everybody can understand that it's working, and we can all settle down and start talking about football again.
"It's been interesting because a lot of the challenges we've seen in the first five rounds of fixtures we've had, we have also seen at the World Cup.
"So, it just shows that we are not doing anything different from anyone else, we're not making different decisions. The handball rule is one everybody is talking about at the moment, and that's always going to be subjective.
"There have been decisions that have been made in Qatar that are similar to the ones we've made here, and vice versa. So that just highlights that it's a global issue in terms of the interpretation of the rules rather than the VAR technology, which is working as it should do."
In response to a question surrounding the handball rule, he said: "The handball rule is always the most subjective, it's always the most difficult one.
"You can ask 100 people, and they'll tell you they don't like it. But they couldn't tell you how they would change it, to make it better because it's not factual, if it's a handball, it's a penalty type rule; you can't have a rule that says that.
"There needs to be more nuance to it, and that's always going to lead to a subjective element. So, IFAB (International Football Association Board) will continually assess and review the regulations. If we can make any changes that make things more straightforward, then we will absolutely do that."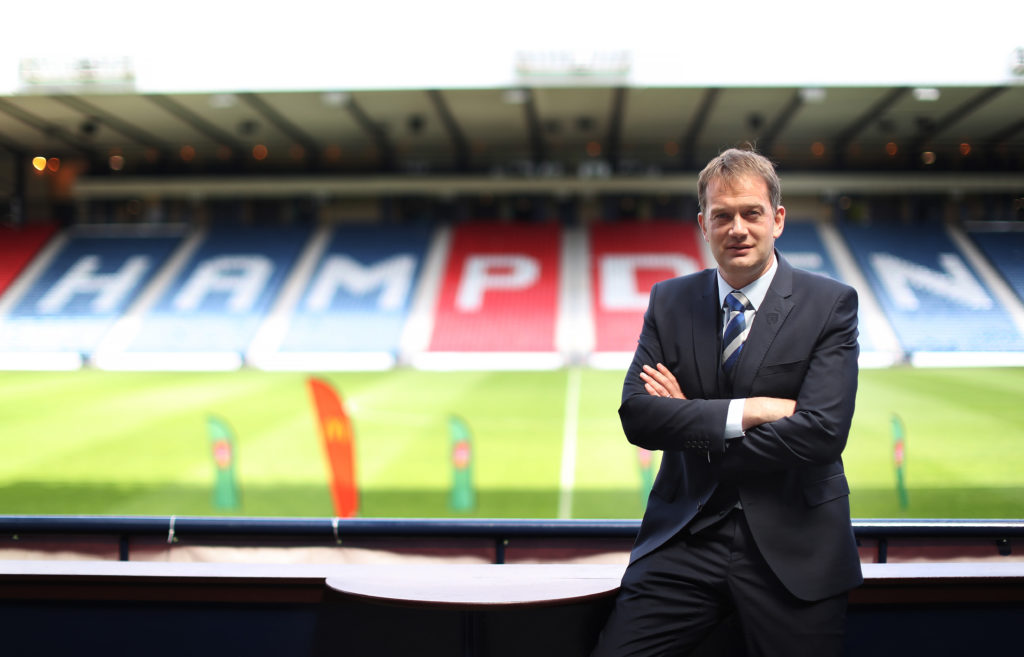 Ian Maxwell's teething errors prediction has come to light, which has made VAR's introduction far from successful
Before VAR's introduction to the Scottish game, the former member of the Partick Thistle board predicted that supporters should expect teething issues.
And it is fair to say we have already seen officials in this country suffer their fair share of issues, with the technology only having been used in five-game weeks.
Maxwell may be correct in a sense with this statement if he was looking to use his wording cleverly. Technically, VAR has done its job, as the mistakes are down to the officials running the game.
However, both of those things should come hand-in-hand. VAR's success is judged by the success of the technology and the officials in charge, not one or the other.
So, its assessment so far has been extremely disappointing, and big improvements are needed going into the second half of the season.
I am sure Scottish Football supporters would have preferred Maxwell held his hands up and admitted the mistakes rather than trying to call VAR a success.
The technology and officials certainly have a lot of work to do, and hopefully, we can see that come into place when domestic action returns next month. I won't be holding my breath just yet, though.
In other news, The Aaron Mooy verdict as Celtic star helps Australia to mammoth World Cup achievement.
Related Topics