Celtic manager Ange Postecoglou has heavily criticised the way VAR is being used in Scotland, feeling it is both being leaned on far too often and that checks are taking far too long.
Postecoglou obviously has issues with the interpretation of recent handball incidents in Celtic matches, but his biggest problem with the Scottish FA's VAR approach so far has been the torturous way it's being used by officials – including lengthy checks that are to the benefit of no one.
Speaking on Sky Sports after the game, he said: "I'm not against VAR, I'm against the way they're using it. They're just using it too much and it's taking too long – it's as simple as that.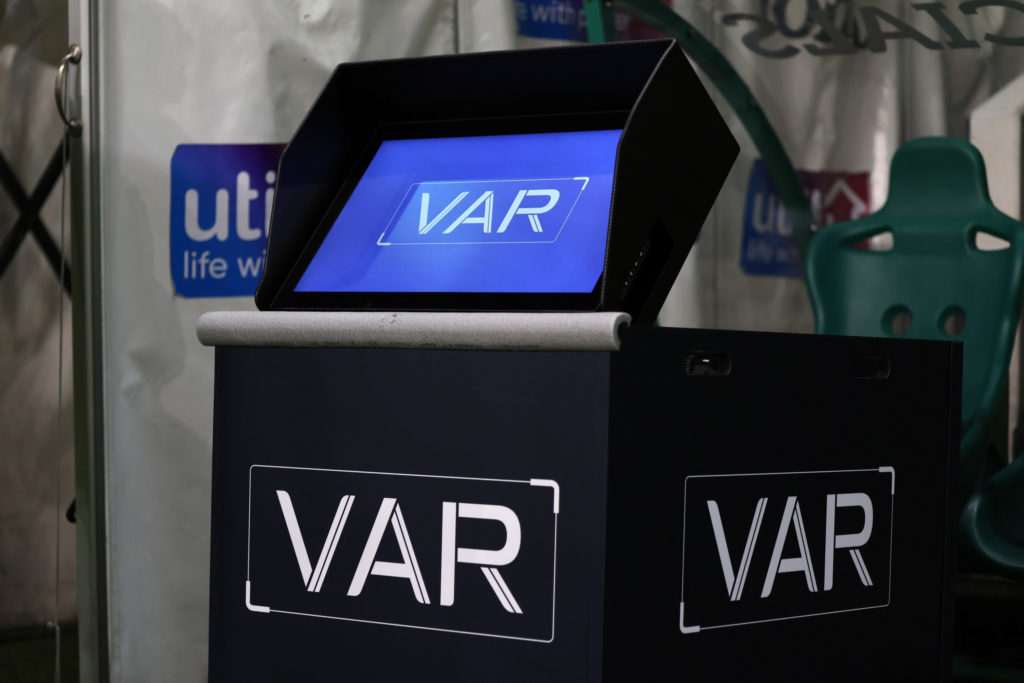 "I'm not sure what Berna was supposed to do with his arm, but it seems to me, it's pretty clear now if it hits your arm irrespective it's a penalty. I reckon they saw it hit his arm in the first replay – so what are we doing sitting there for two or three minutes?
"The one with Giakoumakis, when they're checking a red card, they didn't even give a foul. You can make a pretty quick assessment. I'm comfortable with that. Make a quick assessment and away we go. Let's play football. Use it the right way.
"At the moment it's like a new toy they want to bring out all the time. We've got spectators sitting there waiting, not knowing anything. I feel for the referee and officials out there."
MORE CELTIC STORIES
Later, he told PLZ Soccer: "They're re-refereeing the game. Which is the one thing they said they wouldn't do. But they are, there's no doubt about it. And I feel for the officials because I have no doubt they're scared to make decisions. They'd much rather let it go and see if VAR picks it up.
"We scored the last goal and celebrating for two minutes and they're still checking when they kicked off. What the hell are we waiting for? There's nothing there, I can see that in the first screen.
"We've got 60,000 people here who want to see us win but they're also here to see a spectacle. They're not here to watch someone in a building miles away to take two or three minutes to make a decision. I just don't think that's what it's for."
VAR is undoubtedly killing the flow of matches. Today at Celtic Park it simply took too long on at least two occasions for officials to make a decision, using VAR or not.
It's unsustainable as is and the Scottish FA really need to iron out these problems quickly, or face much more criticism in the coming weeks and months. The only reason there isn't much more anger out there is that the system is so new here.
The situation is especially absurd given Crawford Allan and his team appeared to be so confident in rolling out the technology that they brought forward its introduction date. Sort it out!
In other news, "Horrific"; Michael Stewart left fuming by Celtic Park VAR call.
Related Topics