The prize and TV money pot available to Celtic and the rest of Scottish football for next season's Scottish League Cup will be north of £3m for the first time, the SPFL has announced today.
If Celtic manage to retain the trophy for a third successive season then the club will bank £380,000 in prize money and an additional £108,000 in TV cash, should our early-round matches be shown by Viaplay. This doesn't include any crowd income as a result of an extended cup run.
Celtic are the holders of the League Cup trophy having defeated Rangers in a Hampden final early this year. Under Ange Postecoglou, we won the previous season's edition too. Next term there'll be a new manager in place but no less desire to add yet another League Cup to the club's historic trophy haul.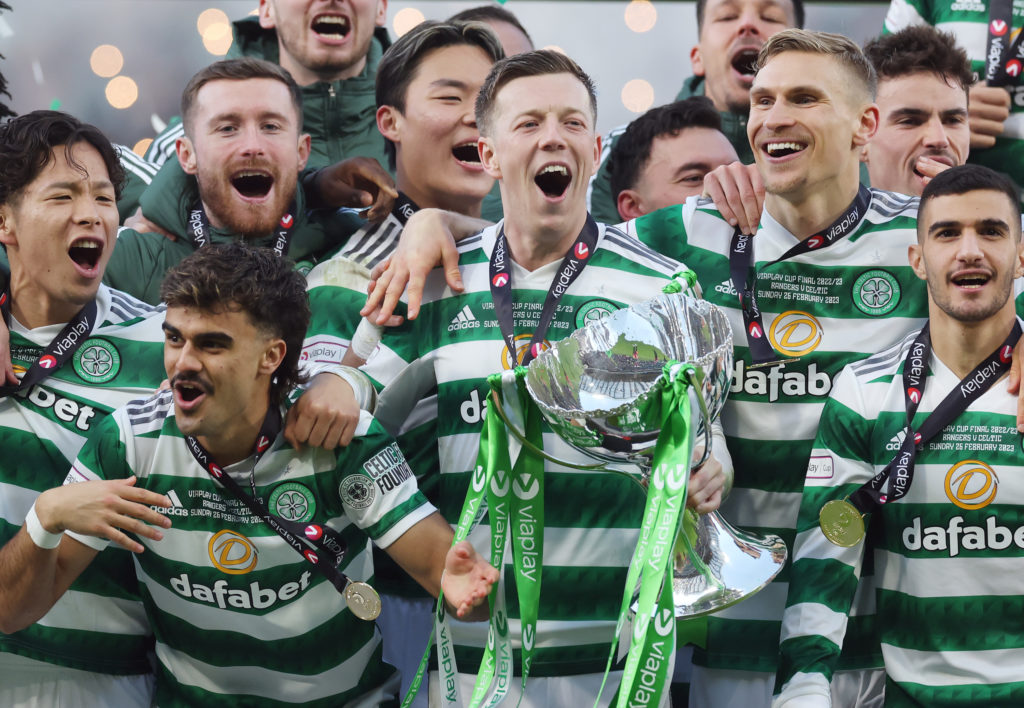 The Bhoys join next season's competition at the last 16 stage of the competition, the 2nd round, after a summer group stage that involves teams not taking part in European football. The club's first match will come on August 19th or 20th.
The winners will be crowned by the year's end, with no World Cup this coming season to play havoc with the Scottish football calendar.
Neil Doncaster, chief executive of the SPFL, said when announcing the prize money: "Thanks to Viaplay's ongoing support of our primary cup competition, we are delighted to be able to announce record prize and TV money for the 2023/24 Viaplay Cup. We are very much looking forward to the tournament getting under way in mid-July, with the final at Hampden on Sunday, December 17th."
MORE CELTIC STORIES
The full schedule of prize monies is set out below:
1st round group stage – 5th position: £24,000
1st round group stage – 4th position: £25,500
1st round group stage – 3rd position: £27,500
1st round group stage – 5 worst runners-up: £32,000
2nd round losers – £55,000
Quarter-final losers – £87,500
Semi-final losers – £120,000
Runners-up – £175,000
Winners – £380,000
In addition, each club playing in a live televised Viaplay Cup tie (home or away) will receive a facility fee payment of £17,000 (group stage); and £27,000 (second round, quarter-finals, semi-finals and final).
In other news, Michael Nicholson and Stevie Hammell speak after Celtic announce coaching appointment.
Related Topics