It'll be hard to remember now, but there was a time when Celtic supporters didn't get to see the Hoops win away very often.
From February to October, Celtic didn't win a single away game. Then, the Hoops snuck past Aberdeen, and a weakness would become a strength. Pundits like Kris Boyd, laughing back then, aren't laughing at us now.
As such, the Celtic supporters have been in fine voice on their travels. Consistently, scenes have emerged from victories, with the Hoops faithful sticking around long after the final whistle to send their beloved Bhoys and manager Ange Postecoglou down the tunnel with their ears ringing.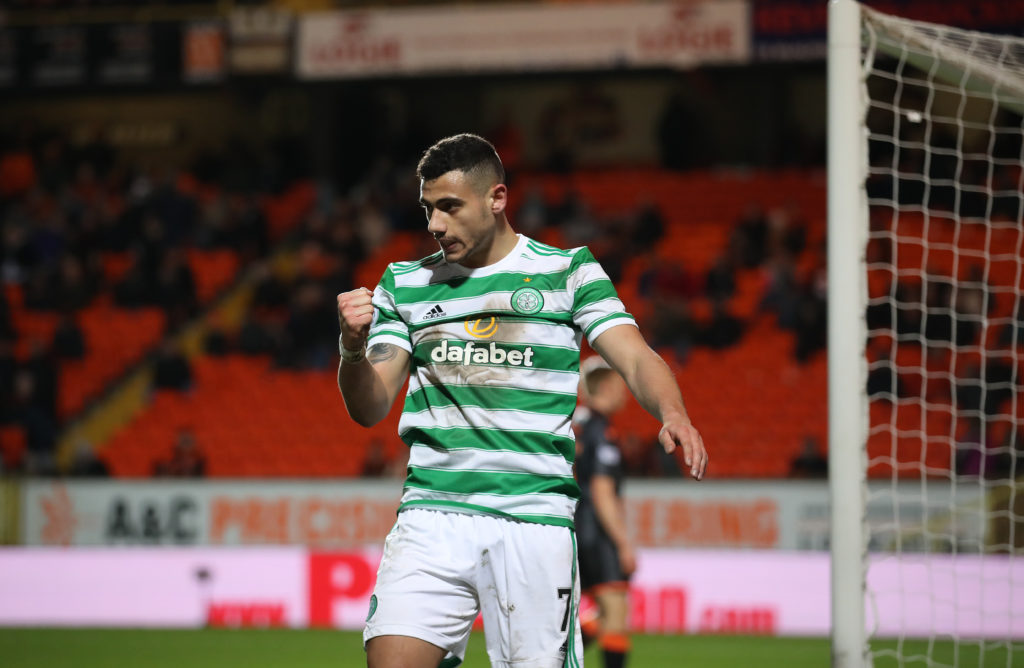 Last night, as proven by Celtic fan Declan McConville, was no exception.
He managed to capture the raucous Celtic supporters heralding a convincing 3-0 win over Dundee United at Tannadice.
MORE CELTIC STORIES
As is customary this season, the fans got to see Glasgow Celtic, putting on a show. Here's the footage:
Beautiful, beautiful stuff, we're sure you'll agree.
Now, with a season-defining run of games ahead over April and May, the supporters will need to continue to be in fine voice.
That support, which wasn't there last year owing to Covid-19, has been absolutely crucial. No question, the players feed off that enthusiasm.
"Watching Glasgow Celtic, putting on a show"; supporters have been vital to Hoops' 21-22 fight
There was talk before the game about scheduling, about tickets, even about policing. An idea was prevalent, one that dictated the game being on a Monday night, with 3 stands of Dundee United supporters at Tannadice, might dampen Celtic enthusiasm.
Not a chance.
Whether we're somewhere like Livingston, where Celtic had the majority of seats, or Tannadice, the results of late have been largely the same. A raucous travelling support have urged the Bhoys forward, and the score-lines are ample evidence.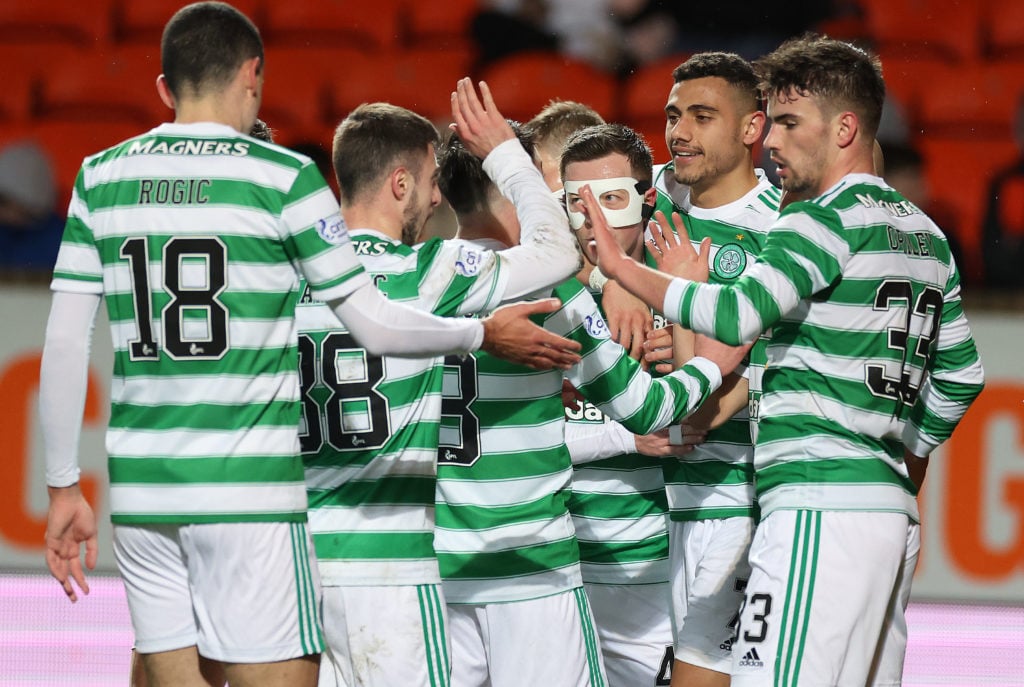 You could argue that Ange Postecoglou has had a benefit Neil Lennon didn't have last season. It's churlish to suggest the Celtic supporters don't make a difference.
But that goes both ways. Ange Postecoglou, from day one, has prioritised the Celtic support. He's sent out all the right messages, and insisted on a brand of football designed to entertain us and keep us happy. Boxes ticked across the board.
This season has been a fight, no question. Given the scenario Postecoglou walked into, he needed fans onside quickly. He's had the full backing he needed, and it's being reciprocated.
Footage like the above shows you all anyone needs to know.
Long may it continue.
Read more: Celtic boss Ange delivers another one-liner amidst treble talk
Related Topics