In terms of inflicting utter pain on Rangers, it's hard to imagine a more perfect goal from Celtic winger Liel Abada on Wednesday night.
With Reo Hatate's searching cross finding space, the Israeli winger crept in unnoticed by "international" "footballer" Borna Barisic, slotted home with utter ease, and sent Celtic Park into utter euphoria.
Much is made of the aforementioned Hatate's incredible performance on Wednesday night, and quite rightly too. The Japanese midfielder has been phenomenal, even without being at full fitness. But Abada deserved his Glasgow Derby moment, make no mistake.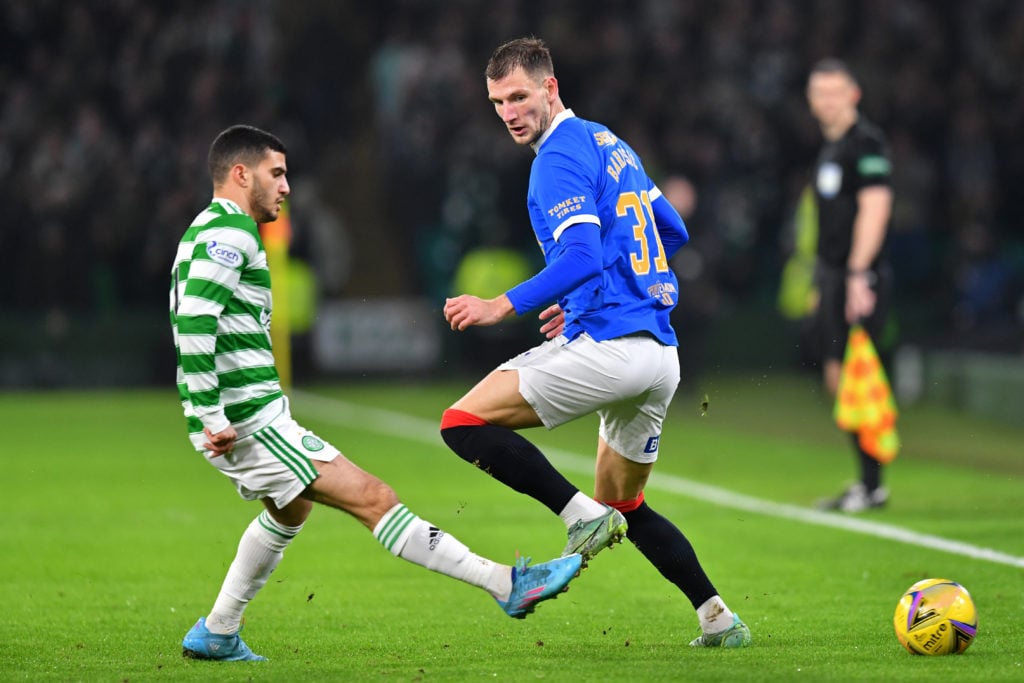 Since 2022 began, he's been impeccable. Against Hibernian, his successful pressure created Daizen Maeda's debut goal. The strike against Alloa Athletic remains one of this season's more underrated finishes. He obviously scored that winner against Dundee United, giving him momentum to demoralise Rangers.
He's been outstanding, and it's no accident either. Celtic have created an environment for him to flourish.
MORE CELTIC STORIES
The winger's understanding with Josip Juranovic has been scintillating. The two often swap positions, with either Matt O'Riley or Tom Rogic coming in from the middle to rotate. Juranovic is just as comfortable coming in centrally as he is overlapping, giving Abada the choice to either maraud on the wing, or look for opportunities inside the box.
O'Riley or Rogic's role, then, is to provide support and quick passing to take out opposition defenders. We talk about positional rotation a lot these days, and they're doing it to an excellent standard. The tactical awareness, and the practice these guys have put in, is on full display.
But bear in mind, too; Liel Abada is just 20 years old and he's already doing stuff like this. It's incredible.
Liel Abada has a Celtic platform to succeed; it's working
It's not just tactical, either.
Given James Forrest's Celtic history, you'd expect for him to be a starter most times he's available. He's been given chances, and has looked good in patches, but injuries have hampered his season thus far. There's no question of that.
Forrest has been a player that Celtic have relied upon before. However, Ange Postecoglou has shown unwavering faith in Liel Abada. The winger had a slightly rougher spell over October and November, but approaching the winter break he really picked it up.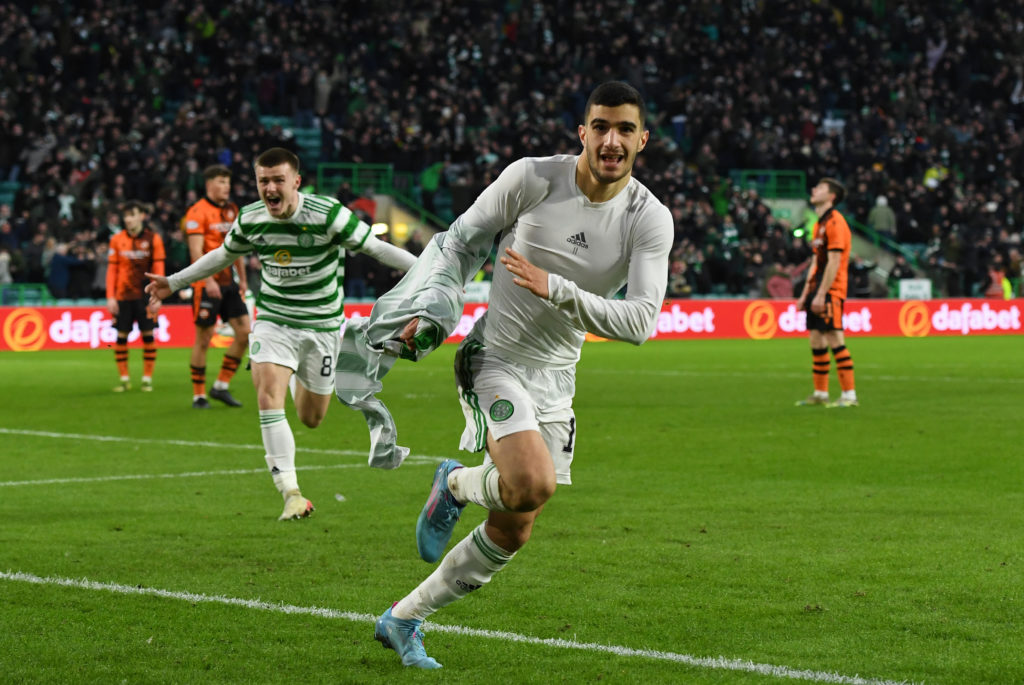 He seems a player who – like most attackers – needs confidence to shine. The Celtic manager has given him all that and more. Keeping the faith with players during spells of less impressive form is absolutely crucial, and it's paid off big-time.
That confidence allows Abada to adopt multiple positions in-game. If needed, he can hug the touchline, commit defenders and deliver crosses. Or, if we need a second striker of sorts, Abada is more than comfortable filling space in the middle, with Juranovic covering his previous wide position.
The goal he scored against Rangers, and his involvement in the set-up for Hatate's second show all this in a nutshell. In Abada, we have a ruthlessly creative winger, with immense tactical understanding of the game, and a partnership on the right that we've perhaps not seen since Lustig and Forrest were in full flow.
That's beyond exciting.
You sense there's still so much more to come from Liel Abada. That being the case, it's because he's been given confidence, a tactical platform, and the backing of supporters to do his thing on the wing.
Read more: Celtic hero Chris Sutton on the Hoops scenario that was 'hard to imagine' mere weeks ago
Related Topics