Today's announcement that Celtic Park will be able to welcome full capacity crowds once more has been met with emphatic levels of excitement from the Hoops support.
The Scottish Government confirmed that the restrictions allowing only 500 into stadiums will end on Monday, January 17th. Almost poetically, that's the exact same day the Premiership resumes when Celtic face Hibernian at Parkhead.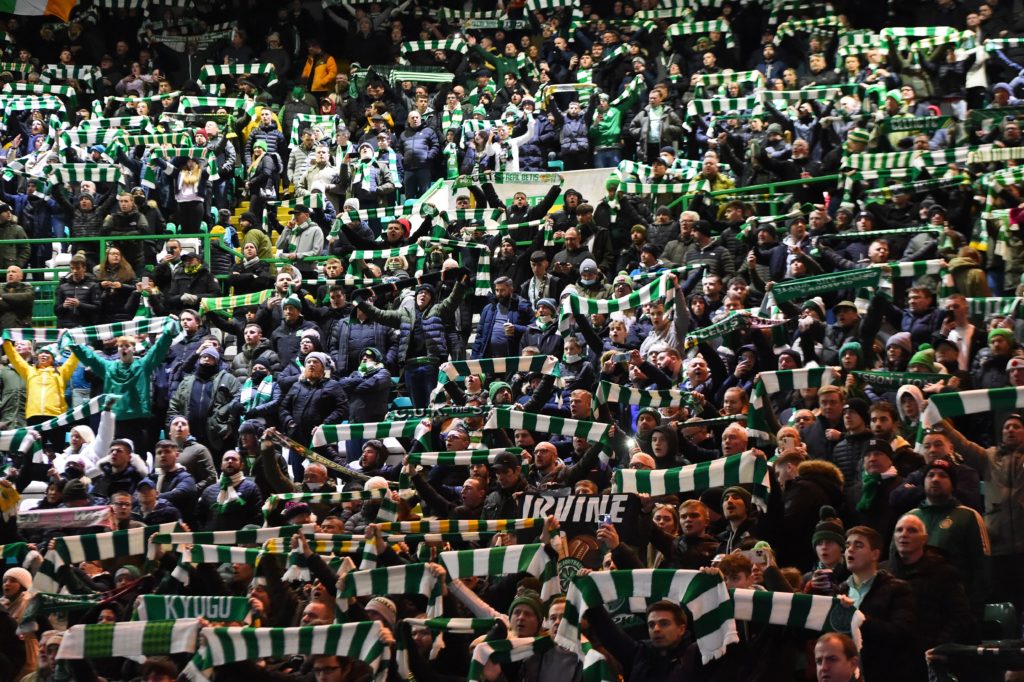 The game marks the end of the winter break and the first match of the second half of the campaign. It comes after only 500 attended our last match away to St Johnstone at McDiarmid Park on Boxing Day.
There were fears that the restrictions were going to be extended well into 2022. With massive Parkhead encounters around the corner such as Hibs and Rangers, it looked as though Celtic could've been at a disadvantage.
But instead, there's a massive confidence wave sweeping the support ahead of the return to action on Monday. And it's fair to say that excitement has only been added to by other factors.
MORE CELTIC STORIES
Full capacity crowds the perfect end to the winter break for Celtic
You have to say it's been some few weeks for Celtic. A trio of talented players have arrived from the J-League whilst some of our big-hitters have returned from injury. All of a sudden, our squad depth appears substantial once more.
Of course, we can't forget how poor we were in front of reduced crowds last term. Even if this is a relatively new team being formed, Celtic fans have painful memories of restricted attendances. Going into the second half of the campaign under that kind of handicap would've been hugely concerning.
But there's something special about he timing here. It comes just weeks before a Glasgow derby with momentum already building up again due to signings and injury returns. It's like a perfect storm, and Hoops fans are praying it rattles Scottish Premiership opposition like a ton of bricks.
Today was a big day for Celtic. It's a massive blow to our rivals too who were undoubtedly hoping to come to Parkhead and feel relaxed with next to nobody in the ground.
You can see the effect it's had on the Celtic support too. Just one glance at Twitter and you'll see supporters absolutely buzzing with joy at today's announcement. Here, we take a little peak into what's being said:
In other news, Rivals now have to face the Celtic scenario they were desperate to avoid
Related Topics