You may be aware by now that Ange Postecoglou's post-match comments in the wake of Celtic's brilliant treble triumph have increased the anxiety level of some supporters.
Asked directly whether he would be the Celtic manager next season by BBC Scotland, Postecoglou was non-committal and put the focus on enjoying the achievement of today. He's not expressly ruled out leaving but by the same token, he hasn't really given a firm indication he is off.
So, the waiting game begins. Patience is required here from the support. That may be frustrating for some, but it seems that the Celtic boss isn't going to give a real pointer on his future until reported interest firms up from elsewhere or he definitively turns down an opportunity to exit.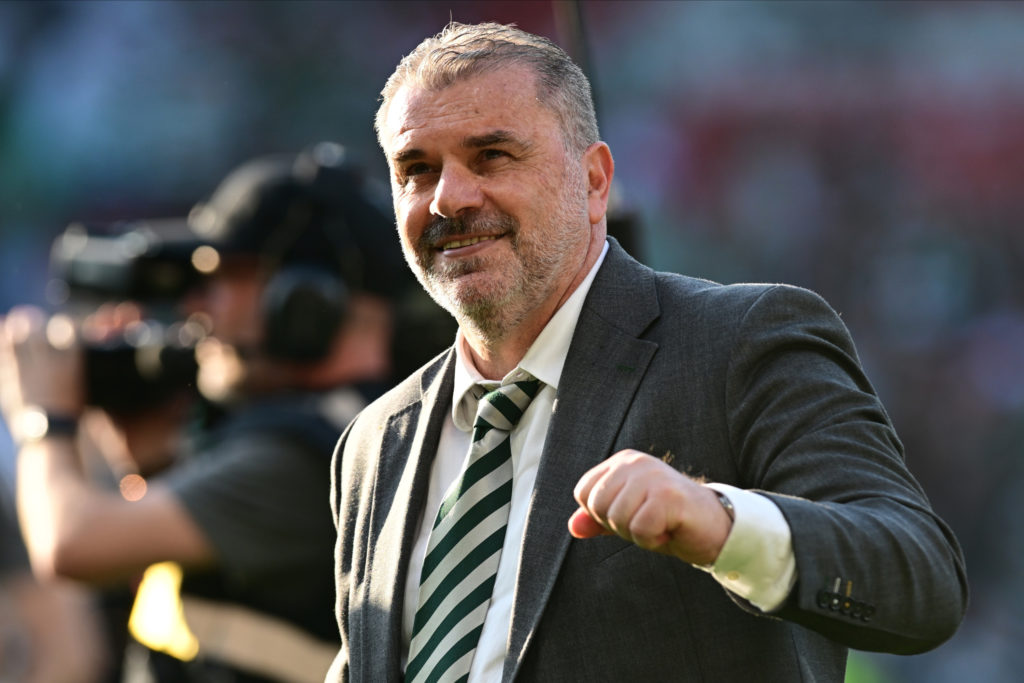 Ange Postecoglou looks destined for Spurs talks
Looking at it through my own lens, with no information beyond what's out there in public, the truth behind all of it might look something like this. Tottenham Hotspur could have a legitimate interest in Ange but haven't given a commitment to him, with others in the running. Likewise, Postecoglou simply may not want the job as talks with Spurs progress. So we're in a bit of limbo, as fans, looking for clarity.
I think it's safe to say at this point, given Postecoglou hasn't shut any of this down, that we can at least assume the Spurs interest is legitimate and they are considering the Australian. Likewise, it seems to me that the Celtic manager wants to hear the London club out on any plans for him, otherwise, there would be no need to be so coy.
For me, it's too hasty to say he is 100% leaving. That may be naive to some, but I think there's a fair bit for this to run in either direction. My gut feeling is that if Spurs make it clear they want him, we'll be saying goodbye.
MORE CELTIC STORIES
Unfortunately, in the absence of official updates, it means we have to suck it all up in the meantime. The unknown is understandably hard to take for those who have really taken to his management reign and are excited about a future under him.
We should at least expect it not to drag on too much longer. Fabrizio Romano has reported tonight that talks between Postecoglou and Spurs are scheduled for early next week. That might shake loose a few bits of information over the next few days. The Evening Standard have also reported tonight that Spurs are set to step up their interest.
Until we know more, enjoy the treble win and remain hopeful of a bright Celtic future whatever happens.
In other news, Celtic break record at Rangers' expense, King Kyogo; Three things we learned as Bhoys win treble.
Related Topics