Alistair Johnston is fully focused on performing for Canada at the 2022 World Cup but in a pre-match media conference couldn't hide his delight with being linked to Scottish champions Celtic.
Celtic are widely reported to be close to bringing Johnston to Glasgow from CF Montreal in Major League Soccer in a move that will add another significant right-back option to the group.
Johnston has lots of work ahead of him on the international scene but did give a fantastic answer to a question about the reports.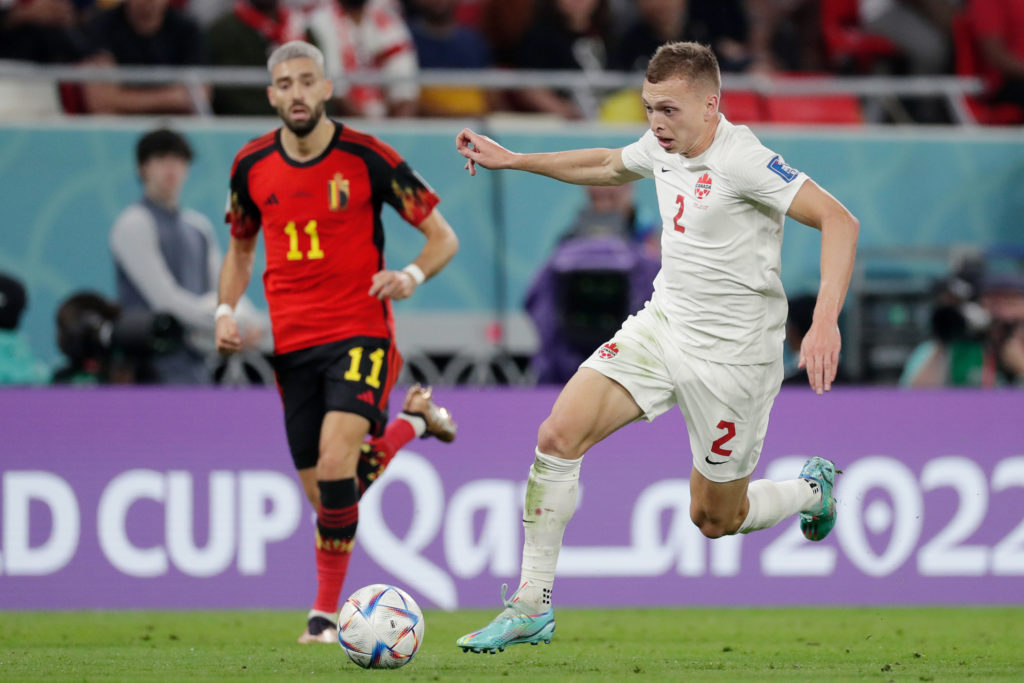 As quoted by OneSoccer, he said: "It's an honour. My phone has been blowing up. It nearly put my iPhone out of commission — halfway through a World Cup! But right now the focus is on the national team.
"To be linked with a club like Celtic is something I think every footballer is excited by. It's one of the most passionate fanbases in the world.
"It's a club that even people who don't follow football know. I'm super-excited to be linked to them. But as I say the focus is solely on the national team. We've done a really good job of blocking out the noise. We're pretty focused on the task at hand and personal things, club things, will get sorted out once January hits."
MORE CELTIC STORIES
Looking at the video of his answer, he can barely keep the smile off of his face when asked about the Bhoys.
It certainly seems like he's up for the move and it wouldn't be much of a surprise if this one is pretty far down the road already, given his willingness to praise the club.
Celtic have already completed a move for Japanese talent Yuki Kobayashi so an announcement before January is even on the cards.
As it stands, we'll definitely be watching Johnston's progress with Canada closely – especially after such a strong performance against Belgium.
In other news, Celtic B involved in remarkable 8-goal thriller.
Related Topics