Ange Postecoglou has responded to a report stating that Dermot Desmond, Celtic's Principal Shareholder, is keenly involved in transfers this summer.
On Monday night, a report in the Daily Record emerged stating Desmond was having significant input into transfers.
That caused concern in the fanbase, who were critical of the situation. A few suggested that if Desmond was involved, he hadn't done enough to strengthen Celtic's threadbare squad.
Conversely, former Bhoys boss Gordon Strachan is cynical of the view Postecoglou hasn't been sufficiently backed yet.
Ange Postecoglou, when asked about Dermot Desmond and his involvement, played it cool.
Postecoglou said [Herald]:
"I've [had] good chats with [Desmond] about the key fundamentals.
"He's employed me to do the job. I don't think he's employed me to get him to do the job.
MORE CELTIC STORIES
"Dermot, Dom, the whole club has been very supportive from the first day. But I'm the one assigned to do the job and the work.
"I didn't come here for others to do it and I think that's their expectations of me."
It's a continuation of a theme. Ange Postecoglou refuses to cede any responsibility for how Celtic perform in the transfer market. Instead, he chooses to put the onus on his own work.
Certainly, it's the diplomatic response from the Greek-Australian boss.
Ange Postecoglou refuses to be drawn into Dermot Desmond transfer stories
It's pretty bold stuff from Ange Postecoglou. If Dermot Desmond was involved directly in transfers, it wouldn't be that out of the ordinary. At other clubs, chairpersons, board members et al are acutely involved in acquisitions.
Celtic's lack of a Sporting Director or Director of Football arguably puts even more pressure on Postecoglou. At this point, though, he's willing to accept total responsibility for how Celtic perform in the transfer window.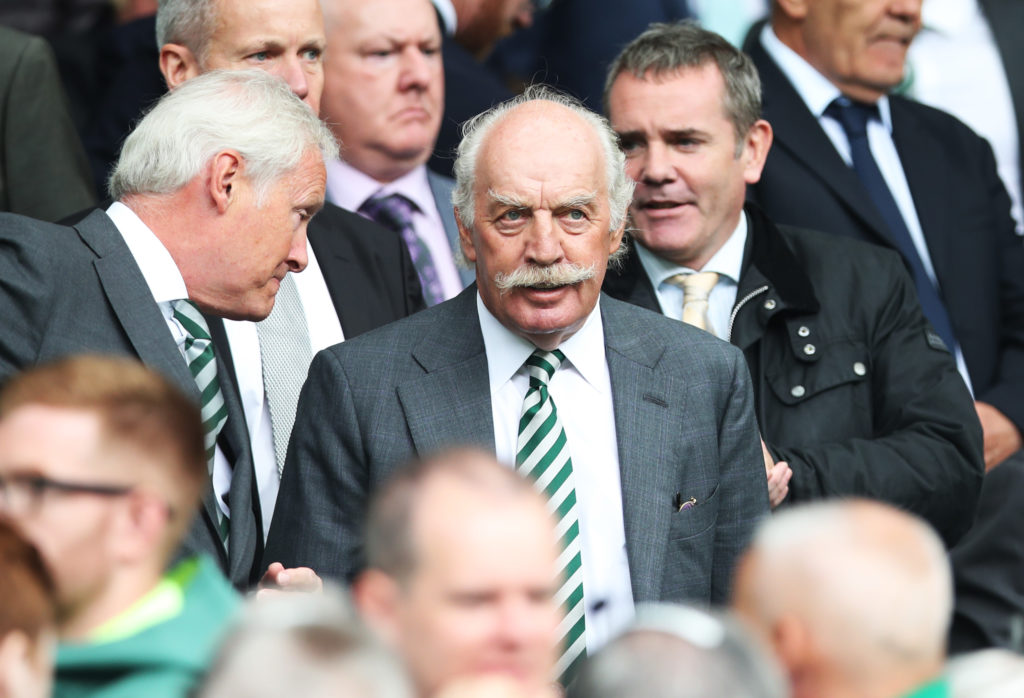 However, is that grounded in reality? Surely, as the money men who employ Postecoglou, it's ultimately up to them whether transfers succeed or fail?
For the boss to put that all on his own shoulders is pretty astounding.
So far, it seems Postecoglou has faith in his employers to largely leave him to it. That being the case, it's a lot of pressure. Even then, regardless of how much responsibility he puts on himself, it's hard to imagine fans blaming him if a move didn't work out.
Even Neil Lennon was largely spared from that criticism last season.
What will really serve as the test will be how Celtic end the transfer window. If it goes well, Ange Postecoglou can get all the plaudits, since he's taking responsiblity.
Related Topics