Michael Beale couldn't resist taking a dig about an incident in the recent Celtic victory over Rangers, coming across very much as a man under pressure.
With other managers linked with his job and serious questions being asked by his own supporters about the direction of the club under his watch, the under-fire Beale took part in a media conference earlier today ahead of this weekend's Scottish Premiership action.
Referencing the availability of Kemar Roofe, Beale played to the gallery by saying [Glasgow Times]: "Kemar Roofe has played the last two or three. He would have two in two if the officials would've done their job correctly in the last game so he's in a really good place at the moment."
It's in reference to the incident where Cyriel Dessers clearly fouled Gustaf Lagerbielke in the build-up to a disallowed Roofe striker, which was verified by an extensive VAR check.
Frankly, I'm not sure he needs to be worried about others doing their job properly when many people don't think he's doing his own very well.
Yet again though, the more that others fail to take responsibility for their inadequacy going up against Celtic, the better it is for the Bhoys.
It's been a constant theme at Ibrox over the past couple of seasons, with excuses galore given in the face of five Celtic trophy wins from six.
MORE CELTIC STORIES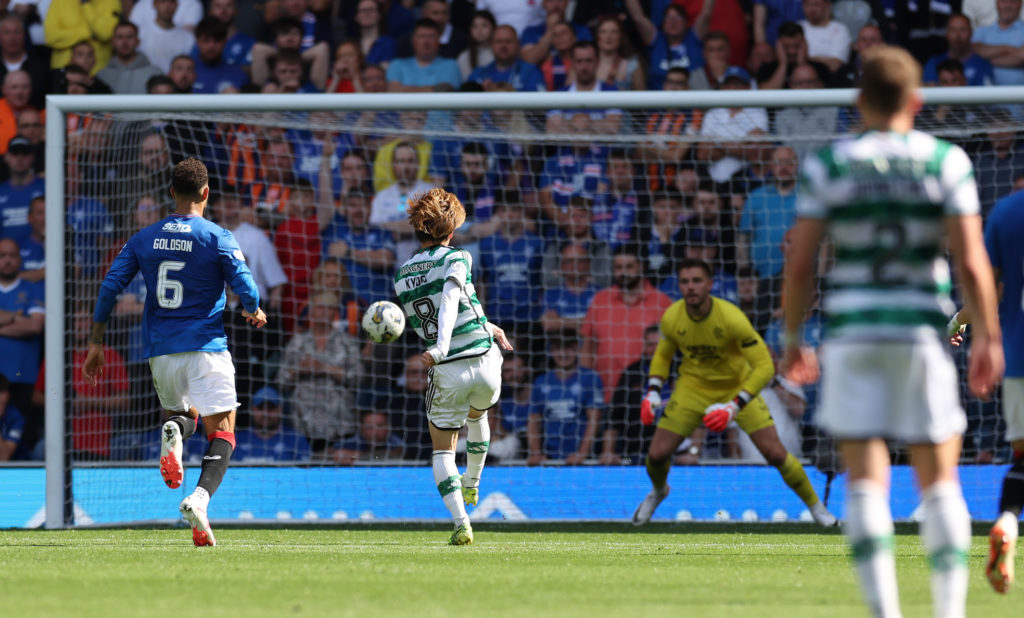 Celtic will continue to get on with their own business, look internally and own up to what needs improved on. They did that in the wake of two poor results prior to visiting Rangers – nobody was out there dragging external forces.
Perhaps that is the difference between those who have the stuff of champions and those who don't.
In other news, Brendan Rodgers refuses to bite on media stirring with firm response to Celtic transfer question.
Related Topics