Celtic captain Callum McGregor has opened up on the difficulties that Ange Postecoglou's side suffered due to pitch conditions at Hampden Park.
The Bhoys faced off against Kilmarnock at the country's national stadium last weekend as they went on the hunt for a place in the Viaplay Cup final next month.
Celtic came out victorious in the end, defeating Derek McInnes' team 2-0, thanks to goals from Daizen Maeda and Giorgos Giakoumakis.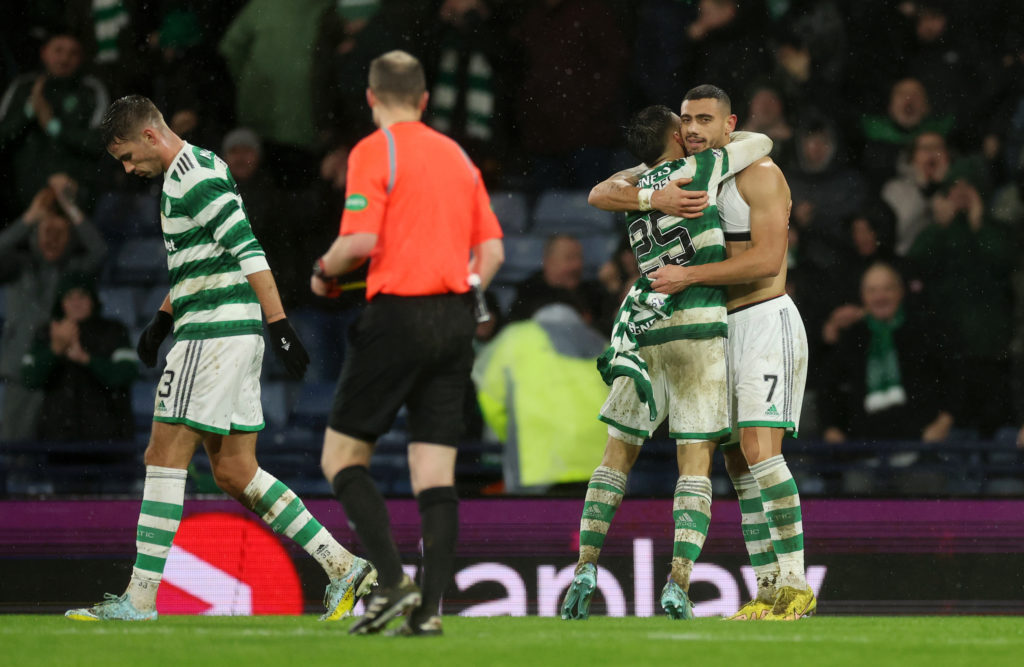 Overall, it was a tough outing for the Hoops against a dogged Kilmarnock side, who were aiming to create a shock cup upset.
The weather conditions at Hampden Park didn't help either side as they looked to impose themself on the semi-final tie, with the pitch cutting up badly due to the rainfall.
Although, at times, it may have affected the way Postecoglou's side plays their free-flowing football, that wasn't going to give the players any opportunities for excuses as they fought their way through to the final.
MORE CELTIC STORIES
Speaking in the immediate aftermath of the result, Celtic captain Callum McGregor admitted that the 'wild' weather conditions made it a difficult fixture for the Hoops to play their natural game.
However, McGregor also insisted that is part of football, and the Bhoys were ready to adapt to the conditions in order to get the job done.
When asked if the conditions had been tricky, he said [The Times]: "To say the least. It was pretty wild. But that is part of football. You have to deal with that.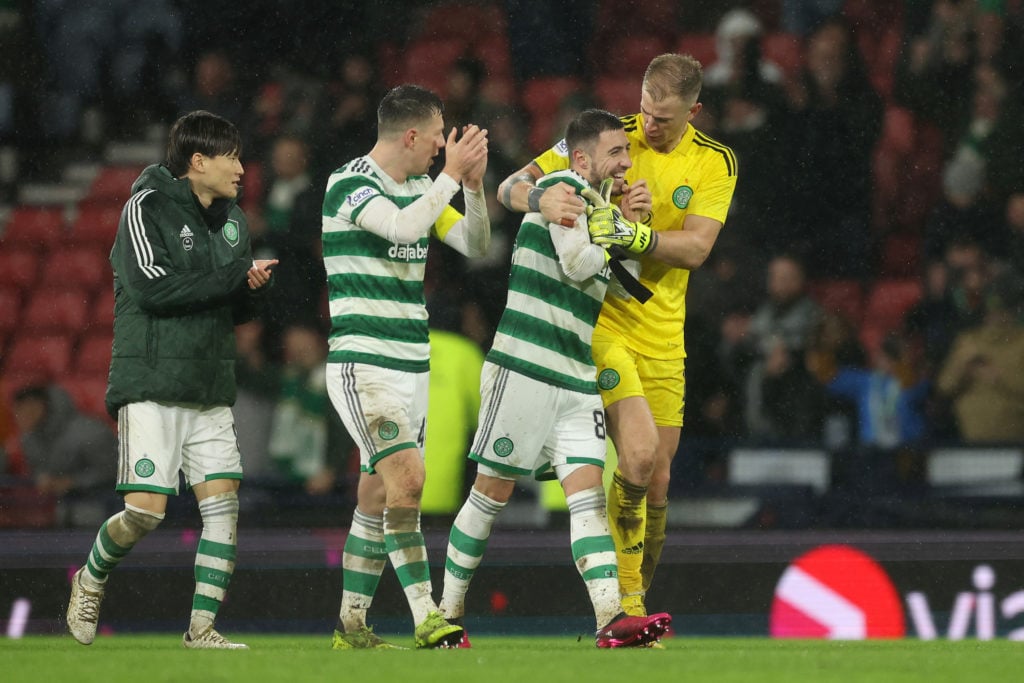 "You have to deal with the pitch. In semi-finals, it is not about great football. You have to get the job done, which we did well.
"We knew it would be a difficult game, with the conditions as well. But we showed our steel at times and some quality."
McGregor continued: "We saw the pitch before the game, and the message was still to try and play the way we want to and try not to turn it into a fight or a scrap because they have some big, physical boys, and maybe that is the way they wanted the game to pan out.
"In the moments when you have to defend and be strong, that is, of course, part of the game as well, but it was important we tried to stick to our principles as much as we could."
McGregor and Celtic teammates in no mood for excuses as they book place in Viaplay Cup final.
Ange Postecoglou and his players will be returning to Hampden Park next month, and it is an impressive six league cup finals for Celtic in the last seven years.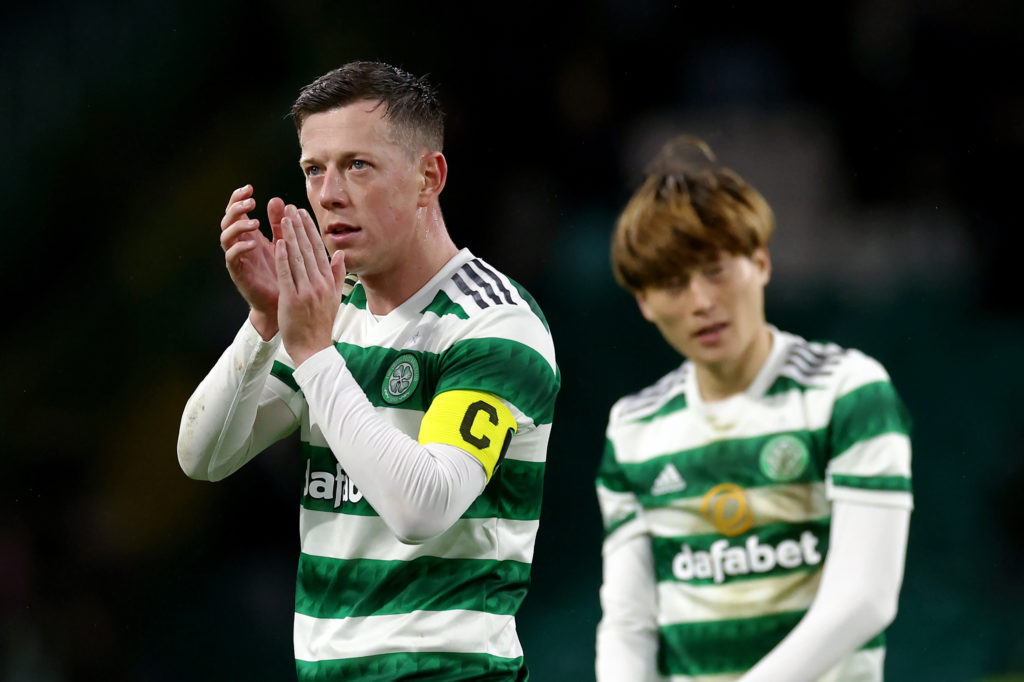 That is no easy feat to achieve, and the Bhoys deserve huge credit for their ability and attitude to win so many cup ties in many different fashions.
We have quickly become used to seeing this Celtic team at their free-flowing best, picking Scottish Premiership opposition apart.
However, the weather conditions and how it impacted the pitch on Saturday made that no easy feat, with the Hoops just needing to find a way to win the game.
And they went and did exactly that, making no excuses and fighting to produce another brilliant victory at Hampden Park, securing their place in the first showpiece match of the campaign in February.
Callum McGregor has been a key player for Celtic across so many cup ties, and he will have experienced so many different and difficult games.
So it was fantastic for Ange Postecoglou to have a brilliant motivator leading his team out who wouldn't allow any of his teammates to make excuses for the conditions.
Ultimately, it was the same for both teams, and the two sides battled it out for a place in the final at Hampden Park. Thankfully, it was Celtic who came out on top.
In other news, Celtic boss Ange Postecoglou hopeful of adding to January signing total.
Related Topics