Celtic will be the only Scottish side in the UEFA Champions League group stage draw after Rangers fell to a hilarious defeat against PSV.
The Premiership runners-up were in a decent position going into Wednesday's clash at the Philips Stadion. However, the Dutch side ran out emphatic 5-1 winners on the night to secure a 7-3 aggregate triumph.
They are now in to the Champions League proper and could be opponents for Celtic in Thursday's draw. The Ibrox side, meanwhile, will have to settle for the Europa League.
Former Celtic midfielder Marc Crosas clearly enjoyed watching Rangers fall to defeat. The Spaniard now covers football for Mexican television and was on-shift for the Eindhoven mauling.
While watching the second-half, he took the time to post an image of himself smiling on Twitter, even tagging the official Rangers account alongside a number of laughing emojis. (@marccrosas on Twitter)
The photo was only taken at 2-0 to the Eredivisie side so we can only imagine what Crosas was like at full-time.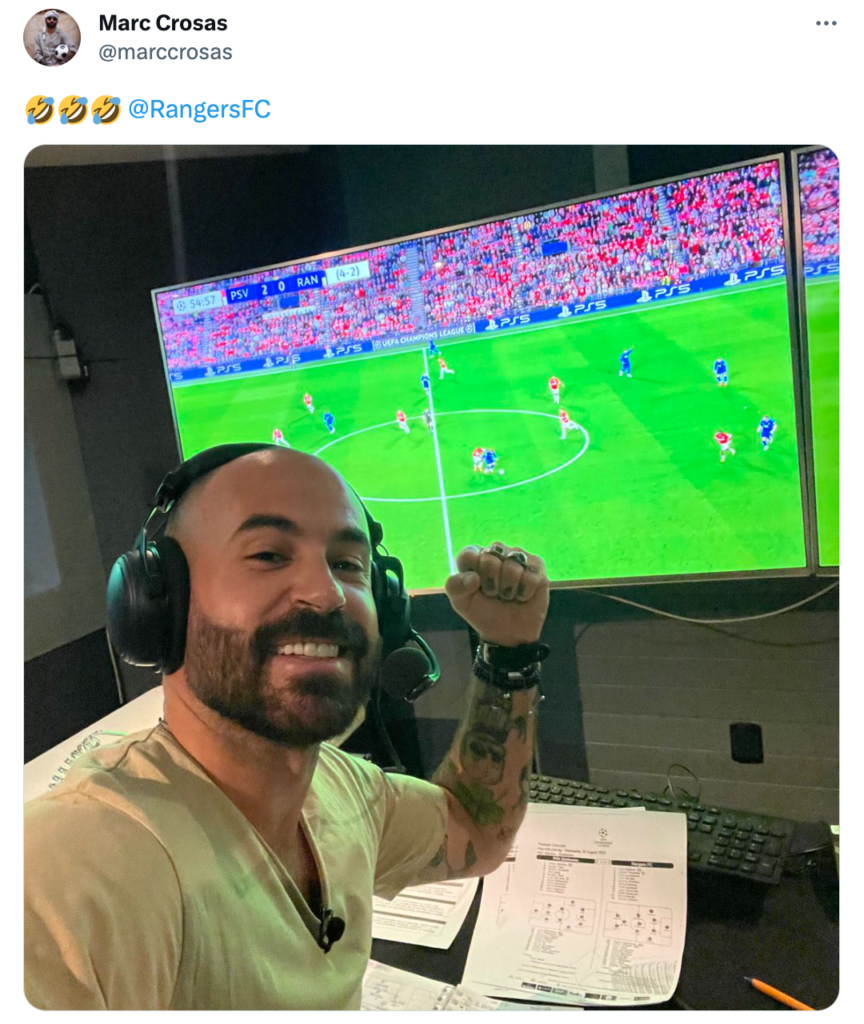 MORE CELTIC STORIES
The tweet racked up over 2,000 likes in its first six hours. It's fair to say that the Celtic support enjoyed watching our rivals fail to join us at the top table of European football. However, there is actually a financial benefit to the club as well.
As part of the United Kingdom market, Scotland is entitled to 10% of the UK's share of Champions League TV money when a side qualifies for the group stage.
The current figure is €6.8m. Last season we shared that total with Rangers. As champions we took home €3.6m while the Ibrox side got €3.2m. (Swiss Ramble)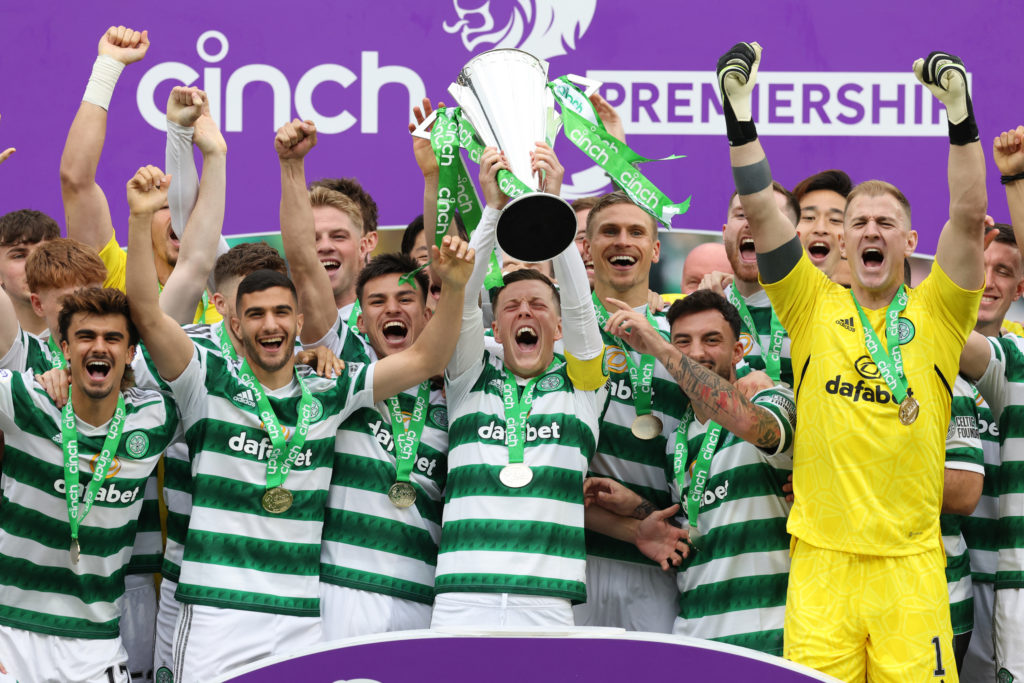 But this year, with them not in the picture, we will take home the full €6.8m (£5.8m). So Rangers losing last night was worth just shy of £3m to us.
PSV's qualification ahead or Rangers also cost us around €1.1m for our coefficient payment. But it's still a net profit and, let's face it, we had a very enjoyable Wednesday night.
In other news, new and old possibilities await Celtic in the UEFA Champions League
Related Topics