The Green Brigade are at 86% of their £20,000 fundraising target for a large-scale, full stadium tifo at Celtic Park on trophy day at the end of May.
Ange Postecoglou's Bhoys are on the brink of a second successive Scottish Premiership title and it's expected the final home game of the season against Aberdeen on Saturday, May 27th will involve the trophy presentation.
In preparation for that, The Green Brigade launched a tifo fund earlier this month, looking for funds to produce another stunning display around the entirety of Celtic Park.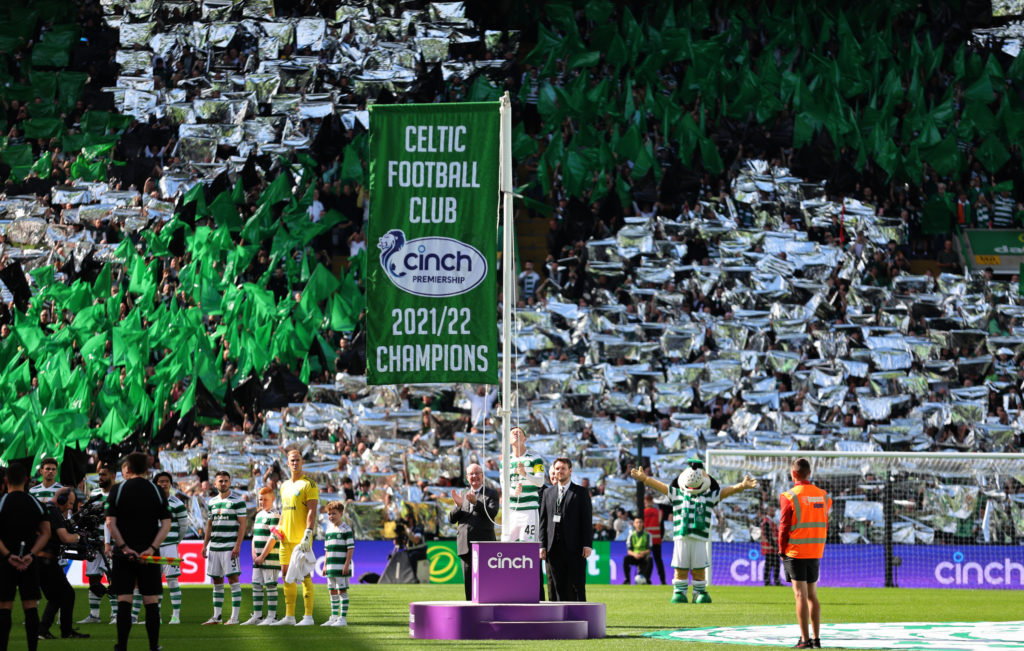 The group explained via a GoFundMe page: "Before the season started, the Green Brigade launched a Tifo Fund to support the group's tifo effort throughout the season, including an ambitious aim for two full stadium tifos. The fund raised a total of £29,674.53 (after fees) and £22,227.66 of that was spent on the 'Flag Day' full stadium tifo on the opening day of the season. Since then, a further £8,740.01 has been spent on tifos.
"As we approach the final stages of the season we are planning the second full stadium tifo. In order to produce another memorable display, we require similar funding which is why we are relaunching the Tifo Fund. In addition to this, and if necessary, we may hold a bucket collection at an upcoming match to ensure costs can be met. As always, the continued backing of the Celtic support is greatly appreciated and integral to what we do."
That immense backing has certainly arrived since the plea ten days ago, with the fundraising total at the time of publishing standing at an impressive £17,281. That will allow them to move ahead with plans, with more donations likely to arrive up to and potentially beyond the initial target.
MORE CELTIC STORIES
Trophy days are always special occasions in their own right. There's a big glossy presentation, special entertainment put on by the club, a joyous lap of honour and even a mic address from Ange Postecoglou to look forward to.
It's also a day to make an extra effort to catch up with friends and family before and after the fixture, celebrating another Celtic success and looking forward to the future.
A full-stadium tifo will only enhance all of this and make it an even more memorable afternoon. Full credit to the Green Brigade, and indeed the wider support, for making it happen.
In other news, Celtic season ticket renewal campaign launch now imminent; what's expected.
Related Topics