As Celtic begin their search for a new manager it's important to understand who will actually be signing off on the decision to bring him in.
Chief Executive Michael Nicholson is one of them, while Chairman Peter Lawwell is likely to be lending a hand too, having helped appoint many managers over the years. Celtic's most prominent shareholder Dermot Desmond isn't involved in the day-to-day running of the club but he too will have a large, perhaps even the largest, say on who ends up with the job.
Desmond gave a rare interview to Celtic TV in April 2022, during which he made clear he is very hands-on in the manager recruitment process, conducting research of credentials, interviews and even drawing up the initial list of candidates to pursue in the first place.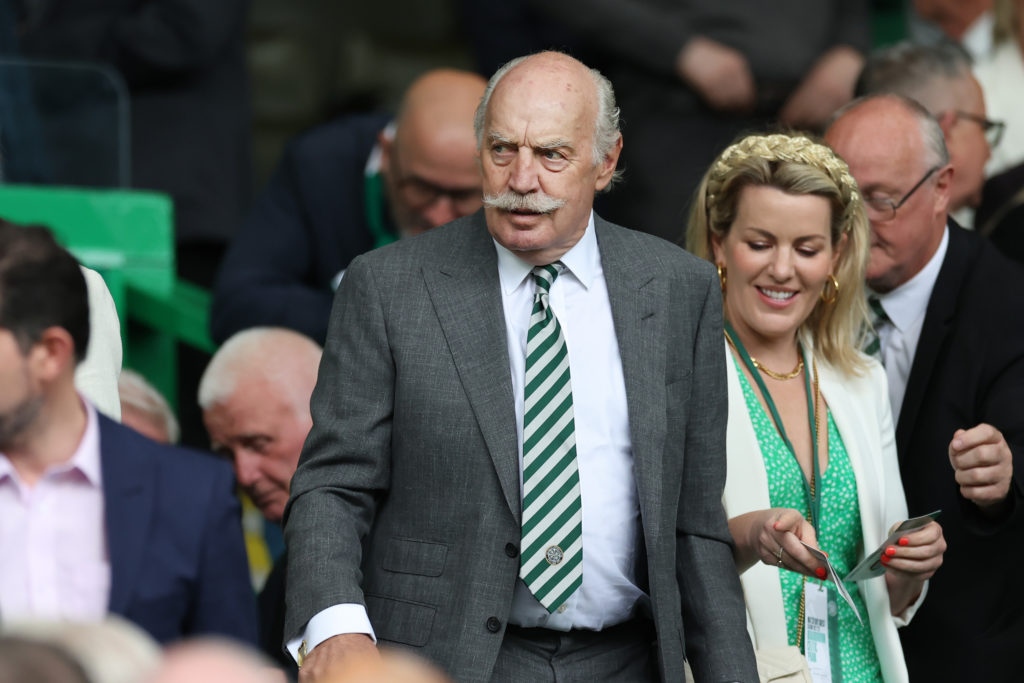 Dermot Desmond's continuous 'list of five' Celtic candidates
If things haven't changed, Celtic likely have a list of at least five potential managers they want to come in and replace Ange Postecoglou.
Desmond said, back then, on the process to appoint the Australian: "What Peter Lawwell and I did on a continuous basis is put five names on the list we feel could be the manager of Celtic. We always had a list of five. In this case, we had a list of five and Ange was on the list.
"We pursued another manager in public. He was excellent to deal with, a person of ability and integrity, I couldn't say enough good things about him. But, unfortunately, for personal reasons, he couldn't take up the position. That happened at 12.30 on a Thursday and I made arrangements to speak with Ange at 5 o'clock UK time.
MORE CELTIC STORIES
"I should say, prior to that, I researched quite a bit about Ange and what he'd achieved, what his type of personality is. I watched that Craig Foster interview several times, that showed he his determination, integrity, passion and individualism. And that he was a leader, he was a general. I was very pleased to interview Ange."
Turning our attention to the present, we know that Desmond has been seen in Glasgow and at Celtic Park in recent weeks, perhaps anticipating that his presence is required regardless of how everything panned out with Postecoglou and his imminent move to Tottenham Hotspur. Plans for the future of Celtic need to be put in place and Desmond is part of those big-picture discussions.
How much any 'list of five' has changed since 2021 is unknown. We know Eddie Howe is no longer on it, and Ange of course. Today, reports indicated Jesse Marsch and Brendan Rodgers could be two of them, while there's been a bit of noise around David Moyes of West Ham and the Manchester City coach Enzo Maresca in recent weeks.
Hopefully Celtic can move quickly here and get someone into the job before too long. The sooner that happens, the sooner we can all move on and prepare for a big 2023/24 season.
In other news, Jesse Marsch's flattering 2021 comments on the Celtic job; Peter Lawwell links.
Related Topics