Celtic's derby win last week has prompted an outcry across the city akin to their season-ending.
A solitary goal from Kyogo Furuhashi has sent rival supporters into a tailspin and, from the high-profile media coverage this morning, it seems that pressure is not subsiding.
Social media and forum rumours have followed Michael Beale around all week, with a particular burst of absurd whispering coming yesterday when the Rangers manager changed his Instagram profile picture. [Football Scotland]
It seems continued Celtic dominance in these derby games that truly matter in the context of a season really has Beale under fire. And not just in a kneejerk immediate backlash kind of way.
Scottish Mail on Sunday columnist Gary Keown seems to think his exit is inevitable now, stating: "It's remarkable nothing has happened since Beale and his players were jeered off the field so violently after surrendering to a second-string Celtic last weekend.
"Giving Beale more time is only delaying the inevitable. By the time he goes, the league may be well over the horizon. The bloke was an unfathomable appointment in the first place."
Meanwhile, Hugh Keevins is getting dramatic too, writing in The Sunday Mail: "The fallout since it ended has been of epic proportions. Beale is, temporarily or otherwise, on Death Row.
MORE CELTIC STORIES
"Rangers have had to publicly deny interest in another manager, Kevin Muscat of Yokohama. Kemar Roofe went on social media to provide pictorial evidence to prove he was robbed of a goal – and was lambasted online by Rangers' supporters for doing so. And the club wrote to the SFA to query VAR and all its works. A meltdown by any other name.
"The upshot is Beale the manager is now alternatively known as The Accused, held to account for bad signings, incorrect team selections and substitutions, as well as unfathomable tactics."
And even Celtic legend Kenny Dalglish, who has been a public supporter of Beale and writes weekly in The Sunday Post, reckons he is struggling to escape the scrutiny while stating he should be given more time in the Rangers dugout.
That this is all rumbling on through the mid-week phone-ins and into a second week is really bad news for the Ibrox boss, who has done a fair bit of talking of his own about Celtic since arriving into the job. Soon, questions about his future will dominate the build-up to their next match away to St Johnstone, where they can't afford to drop more points.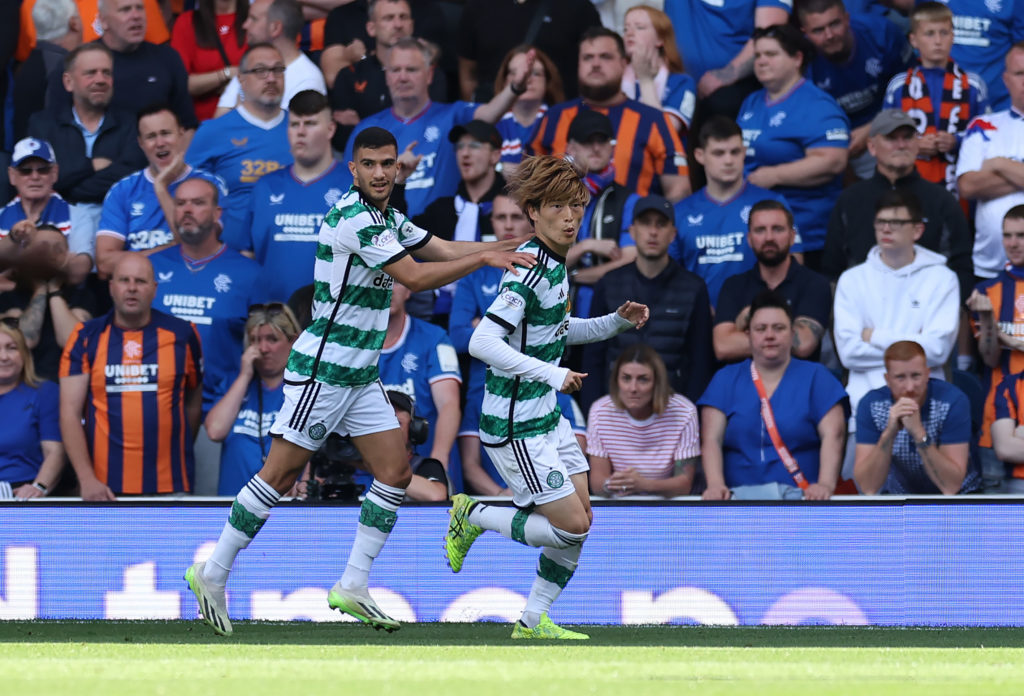 All I know is that I'm glad it's not the Celtic manager being discussed in a context like this. Rodgers has had his own fires to dampen since coming back to the Bhoys but he's flown under the radar this week and now has the breathing room to put plenty of work into his squad at Lennoxtown.
Celtic have really turned the screw on our rivals here. That win at Ibrox wasn't one many people predicted before arriving in Govan. Winning it understrength and with a trio of new signings yet to even play a minute of football suddenly has the Hoops looking forward with optimism, while rumours and dire scrutiny remain elsewhere.
Celtic's excellence has shown the wheels on the Rangers track are very wobbly. Everyone is watching over the next few weeks to see if they derail completely.
In other news, "Like Rodgers has a new £10m player"; Chris Sutton excited by potential resurgence at Celtic.
Related Topics