Celtic will have to name their 'List A' of Champions League players by Monday night.
The Hoops are back in the group stage of European football's premier club competition for the second year running. Things are getting real in that regard after Thursday's draw and Saturday morning's announcement of the fixtures.
Brendan Rodgers' side will begin their campaign on Tuesday 19 September with an away clash against Feyenoord.
Before then, we will have to name our squad for all six matches. The 'List A' selection can contain a maximum of 25 players and must be submitted by 11pm on Monday. (UEFA Regulations, article 45.07)
As we covered in this UEFA homegrown quota explainer last month, the club will have a 'List A' and 'List B' of personnel.
The B list can feature an unlimited amount of players born on or after 1 January, 2002. They must, however, have come through the Celtic ranks, ruling out the likes of Odin Thiago Holm and Paulo Bernardo. Rocco Vata and Daniel Kelly can be included as part of this.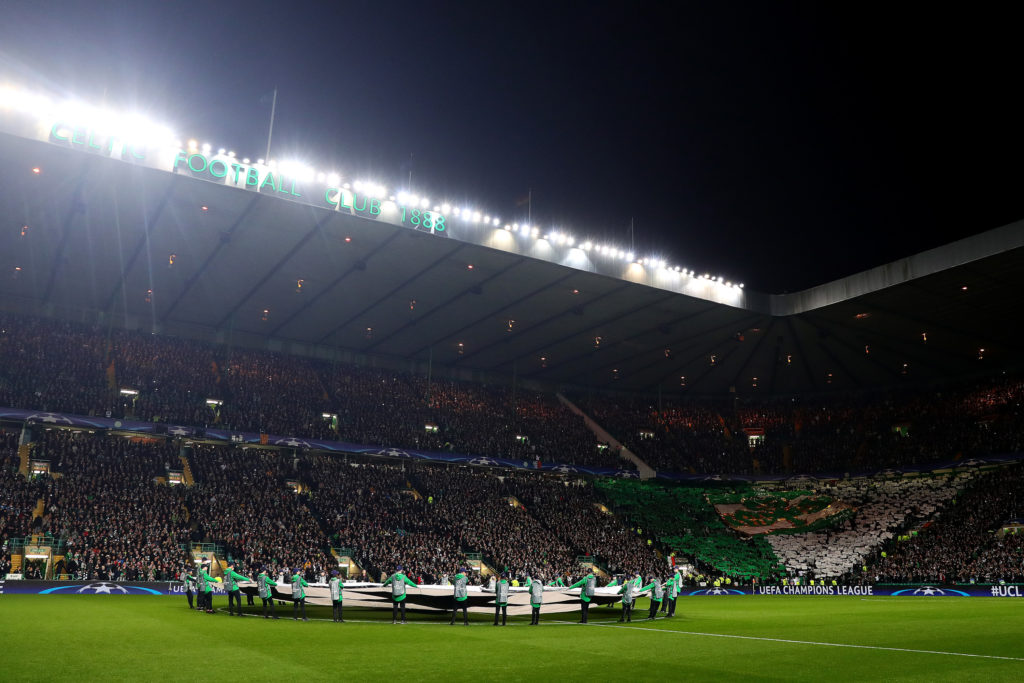 MORE CELTIC STORIES
The 25-player A list must include eight 'locally trained players'.
Those eight can be made up of a maximum of four 'association-trained players' — a player trained for at least three years as a youngster by another Scottish club — with the rest 'club-trained players — someone who has trained for at least three years as a youngster at Celtic.
For 'club-trained' think Callum McGregor and Anthony Ralston. For 'nation-trained' think David Turnbull (Motherwell) and Greg Taylor (Kilmarnock).
As we covered earlier in our squad depth article, we have added a number of players to our ranks this summer, and not actually lost as many first-team contributors as you may think.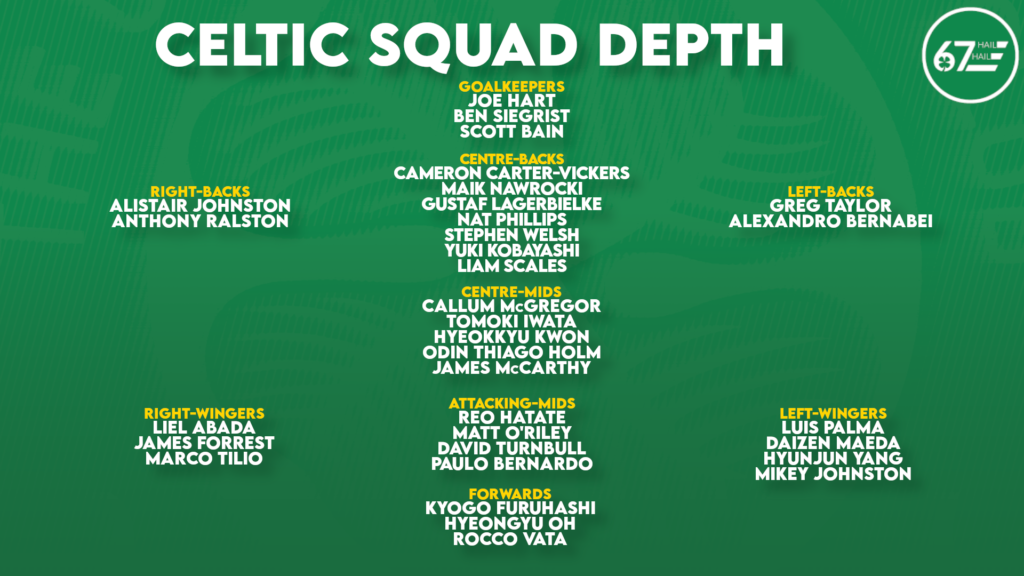 The above squad depth picture contains 33 names. Rocco Vata can be included on list B, bringing us down to 32. However, seven further players will have to be cut from the squad.
Players like James Forrest, Stephen Welsh and Mikey Johnston may have to be included to meet our homegrown quota, even though they're unlikely to play a meaningful part in matches.
Ben Siegrist, Yuki Kobayashi, James McCarthy, Hyeokkyu Kwon, Liam Scales and Tomoki Iwata are six contenders to be left out at this stage. But we'd need to find another player on top of that and there aren't many obvious contenders.
It will be interesting to see what decisions Rodgers makes.
In other news, Feyenoord boss Arne Slot has given his thoughts on Celtic and the rest of our Champions League group
Related Topics