Celtic have officially announced they are funding the redevelopment of the Barrowfield training ground into a state-of-the-art complex that will include a full-size indoor pitch.
The project, which was reported by The Scottish Daily Mail to be costing as much as £20m earlier this year, has been greenlit after a lengthy period of consultation and planning on the site.
As 67 Hail Hail discussed last month, construction is set to begin by the early months of 2024. It will be the largest infrastructure investment by the club since the redevelopment of Celtic Park in the late 1990s.
The development will host Celtic's boys' and girls' Academies and will also be the new dedicated training centre for the Celtic FC Women team.
The club have now confirmed the new training centre will feature:
New indoor arena, featuring full-sized IFA-approved artificial surface
Combination of outdoor natural grass and artificial pitches
State-of-the-art gym/fitness facilities
Celtic Academy and Celtic FC Women office areas
New changing facilities
Medical suites for player treatment/rehab
Sports science centre
Analysis centre
Classroom/learning facilities
Celtic Chairman Peter Lawwell said: "We are delighted to agree this commitment and we are certain it will be an important and positive investment in the Club's future.
"During the Club's illustrious history, so many young players have come through Celtic Football Club's own development system to grace the first-team and through the new centre, with greatly improved facilities, we aim for even more success in this area.
MORE CELTIC STORIES
"While there were opportunities to develop elsewhere, Celtic was born and has been raised in the East End of the City and it is right that we maintain this presence in the local community, in a place where so many Celtic Legends have been made."
Celtic Manager Brendan Rodgers added: "Today's announcement is very significant news for the Club and will give our young players, boys and girls every opportunity to develop further.
"I know the Club always aims to be the best in everything it does and the new centre demonstrates Celtic's real commitment to this area.
"Ultimately, the aim of our Academy is to develop first-team players who reach first-team level and I know these great new facilities can support this objective very positively.
'I am sure the new complex will be welcomed by our coaches and young players and of course, our women's first-team, giving them all every opportunity to grow and improve in all areas of their work.'
"Some of our greatest Celtic heroes have taken the journey from Barrowfield to Celtic Park and we hope our new centre will assist many more in doing the same."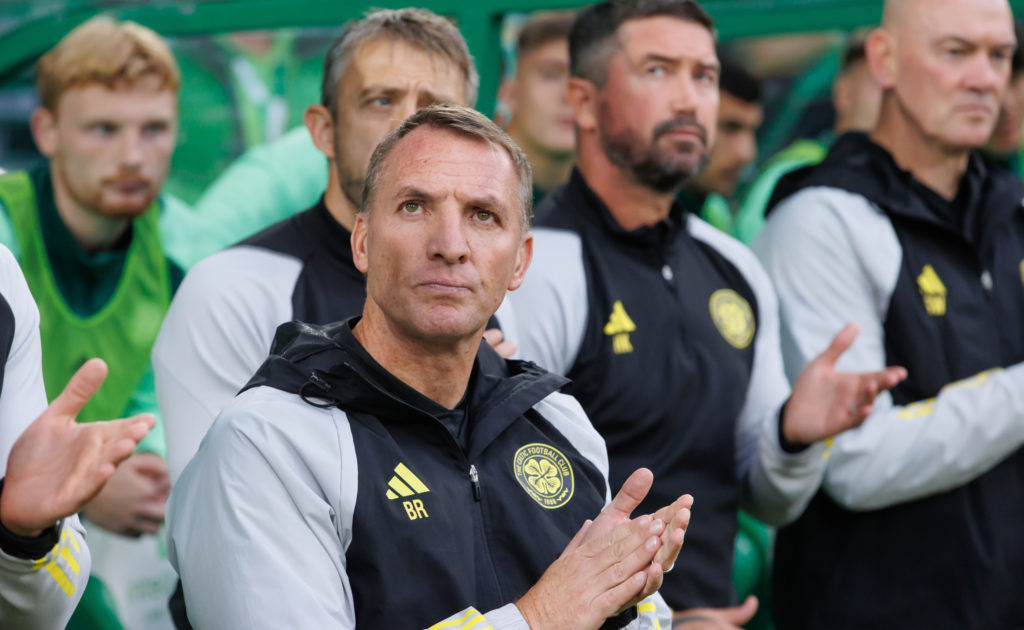 Celtic Chief Executive Michael Nicholson continued: "We are proud to commit to this significant new development and we are sure it will be one which will deliver great benefit to the Club for many years to come.
"Supporting the development of young players and investing in women's football are two key elements of the Club's strategy and the new training centre will be hugely important in supporting our objectives in these areas.
"Some of the Club's greatest ever players have been trained and developed through its Academy system and we hope that many more young players will follow in their footsteps, benefitting from this new facility, with the ultimate aim of reaching Celtic's first teams.
"It was also very important for us to provide our Women's first team with a high quality, dedicated training centre, to allow the team to build on the great success they have been enjoying."
Investment in club infrastructure is crucial for the club to continue to progress and modernise. A brand new facility of this quality will hopefully be a major boost to all of the teams representing the club.
With Celtic in such rude financial health, it makes sense to reinvest that cash back into the club's future.
In other news, Brendan Rodgers discusses late Luis Palma call with multiple Celtic debuts on the horizon.
Related Topics